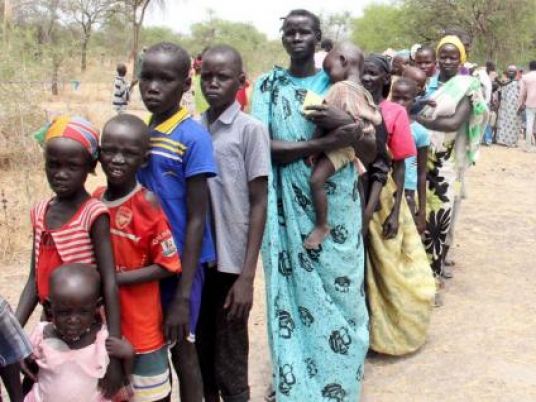 War has now forced more than one million children to flee South Sudan and uprooted 1.4 million others within the country, the United Nations said on Monday.
Children make up 62 percent of the 1.8 million people who have fled South Sudan for refugee camps in neighbouring Ethiopia, Kenya and Uganda since civil war began in 2013, the UN children's agency, UNICEF, and refugee agency, UNHCR, said in a joint press release.
Another 1.4 million children are living in camps inside South Sudan.
"The future of a generation is truly on the brink," said UNICEF's Leila Pakkala.
"The horrifying fact that nearly one in five children in South Sudan has been forced to flee their home illustrates how devastating this conflict has been for the country's most vulnerable," she said.
South Sudan won its independence in 2011 but two years later a new conflict began when President Salva Kiir accused his former deputy Riek Machar of planning a coup.
The war quickly spread, splitting the country along ethnic lines and triggering famine in some areas earlier this year.
"No refugee crisis today worries me more than South Sudan," said Valentin Tapsoba of the UNHCR.
Tens of thousands of people have been killed in the ongoing conflict, among them more than 1,000 children, the UN added.
Children have not only been victims of the violence and abuse, but perpetrators, forcibly recruited into armed groups and deployed in the fight against opposing soldiers and in the brutal attacks on civilians that have defined the conflict.
UNICEF said it has raised just over half of the $181 million needed to help South Sudanese refugees this year, while the UNHCR said it has only received 11 percent of the $782 million it needs.
Competing conflicts and crises around the world mean that aid agencies are struggling to get the funds they need to do their work.