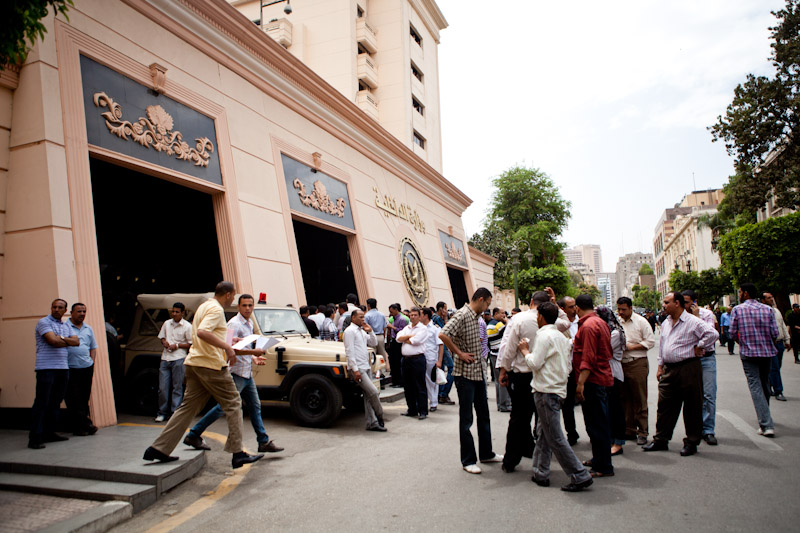 Dozens of police officers on Tuesday organized a protest outside the South Sinai Security Directorate in protest against the armed attack on a Wadi Feeran police squad on Monday evening in which one lower-ranking police officer was killed and five lower-ranking and two higher-ranking police officers were injured.
The protesters said the main reason for the lack of security in the governorate was the "lack of support from security heads." They went on to say that their demands concerning the arrest of the armed men had been ignored despite the fact that their whereabouts are known by security heads. They threatened to continue their strike until the security heads solve the situation.
South Sinai prosecutor Abdullah al-Shazli said that the General Prosecutor had ordered an autopsy on the body and had assigned a number of forensic experts to determine the type of weapons used in the assault. Shazli added that a team of prosecutors was sent to the Sharm el-Sheikh International Hospital to take the victims' statements.
Deputy Health Minister Salah Ismail said the injured officers were in stable condition. Meanwhile, police are intensifying their efforts to investigate the crime scene and to arrest the perpetrators.
Edited translation from Al-Masry Al-Youm