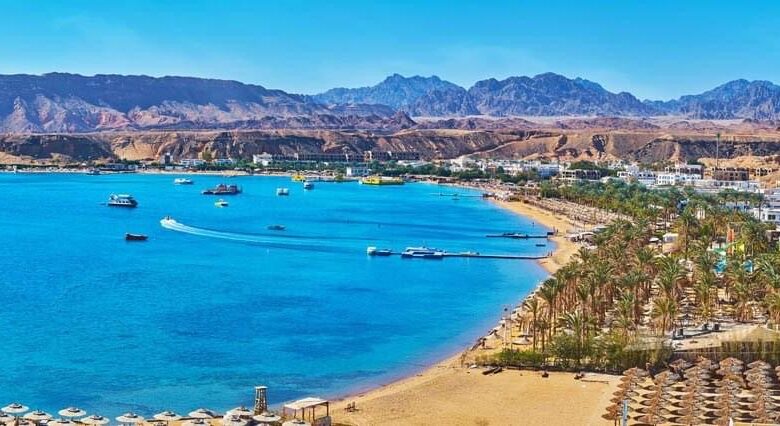 South Sinai governor Khaled Fouda announced that the governorate will begin handing over uniforms to taxi drivers and installing a smart camera system in taxis during the Conference of the Parties (COP27).
The Climate Conference activities start on November 6 and continue until November 18, and will be held in the conference hall.
The new uniform consists of two summer and winter T-shirts bearing the governorate's visual identity, trousers, sneakers, a cap, and a vest, free of charge, to maintain an aesthetic appearance of the governorate.
The governor held a meeting with taxi drivers in Sharm el-Sheikh at the Sharm El Sheikh Culture Palace.
The meeting comes as part of efforts to educate drivers on the importance of holding the climate conference scheduled in Sharm el-Sheikh in November where the city is hosting of more than 30,000 participants, and 120 international public figures and heads of state.
Fouda stressed the need to adhere to instructions and to treat guests of all nationalities well.
He referred to the installation of a smart camera system, in all taxis in Sharm el-Sheikh, and POS devices for e-payment.
During the meeting, the governor handed one of the drivers a POS device as a model that will be applied to all taxis, and showed drivers how to deal with the device.
Fouda announced raising the degree of maximum readiness, canceling vacations for workers, and opening operations centers ahead of the  Conference of the Parties (COP27) summit, in Sharm el-Sheikh.
The governor instructed all the participating directorates and authorities to submit plans for the events scheduled at the summit by each participating directorate, whether sports, artistic or cultural directorates, according to an official statement by the governor.
The first environmental city in the Middle East
The South Sinai Governor previously announced that Sharm el-Sheikh has now become the first environmentally friendly city in the Middle East, after concluding projects to develop the city before the launch of the 27th Climate Summit (COP27).
"It's only seven days to the launch of the summit, and the world will witness an Egyptian achievement and miracle that happened within five months, as 31 projects have been implemented to transform Sharm el-Sheikh into the first green tourist city in Egypt and the Middle East," Fouda said in statements to the privately-owned al-Watan newspaper.
Fouda explained that the Green Zone project in Sharm el-Sheikh was finally completed, under the supervision of the Sinai Reconstruction Authority.