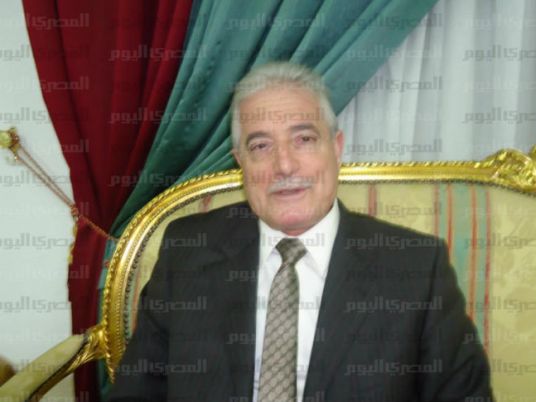 The governor of South Sinai, Khaled Fouda, has announced an apparent breakthrough that could see the return of German tourists to the coastal resort of Sharm el-Sheikh.
Fouda said on Friday that he had received a telephone call from Egypt's Ambassador to Berlin Badr Abdel Aaty telling him that the German authorities plan to lift the ban on the transfer of baggage with passengers coming to Egypt.
The prohibition of the transfer of luggage since the Russian air disaster last year made German tourists doubly reluctant to visit Egypt, Fouda said.
Fouda said that Germany's decision to lift the ban was based on the positive report of the German Security Committee, which visited Sharm el-Sheikh in March to inspect security measures.
German was among several countries that placed restrictions on air travel to Egypt after the downing of a Russian passenger plane in October, killing all 224 people on board.
While Egypt initially denied claims that the incident was a terrorist attack, Russian investigators said there was evidence that a bomb had been placed on board.
In February, Egyptian President Abdel Fattah al-Sisi said in a televized speech that the plane was indeed brought down by terrorists, breaking with the official Egyptian stance of denying terrorist involvement.
"Whoever downed the Russian plane, what did he mean? He meant to hit tourism, and to hit relations with Russia," Sisi said.
After the incident on October 31, the "Sinai Province" terrorist group, which is affiliated to the "Islamic State" group, claimed responsiblity for the attack.
Egypt is still negotiating with Russia for the resumption of passenger flights between Russia and Egypt. However, the hijacking of an EgyptAir flight in late March has set back plans, according to Russian officials.
Sharm el-Sheikh's tourism industry has been hard hit by fears of further air-transport related attacks and the resulting restrictions on air travel.
In late January, Fouda said that the resort's tourism industry had lost LE6 billion over the three months since the Russian air disaster, with most of those losses due to the plane's downing.
Edited translation from Al-Masry Al-Youm