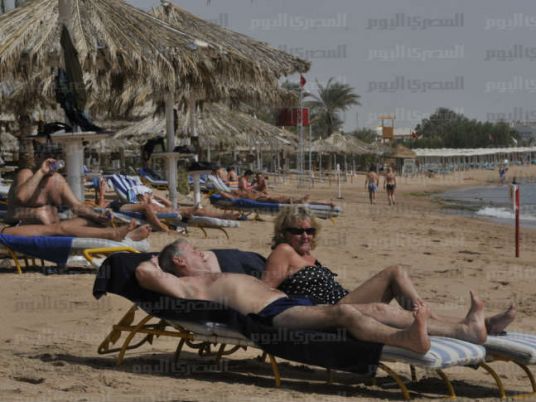 Former president Hosni Mubarak could represent a security verdict if he chooses Sharm al-Sheikh as his residence in case of his release from custody detention, South Sinai Governor Khaled Fouda said.
Fouda told al-Arabiya satellite channel that he has been suffering from the association of the former president's family with the Sharm al-Sheikh, adding that he thinks that President Abdel Fattah al-Sisi has not visited the city since his election in June probably fearing that his name could also be associated with the city and Mubarak.
The Red Sea resort has been Mubarak's residence since his ouster in the 2011 uprising until his referral to trial over protesters' murder and corruption. The city was a favorite location for Mubarak to receive world leaders and outstanding political and economic events.
Prosecutors have decided to appeal the Cairo Criminal Court's verdict to acquit Mubarak last Saturday. He is spending his custody detention at a military hospital south of Cairo.
The name of businessman Hussein Salem was removed by citizens from one of Sharm al-Sheikh's streets, Fouda said in the interview, referring to Mubarak's ally and business mogul who was also acquitted in the same case.
Fouda noted that Salem owns several hotels and other projects in Sharm a-Sheikh.