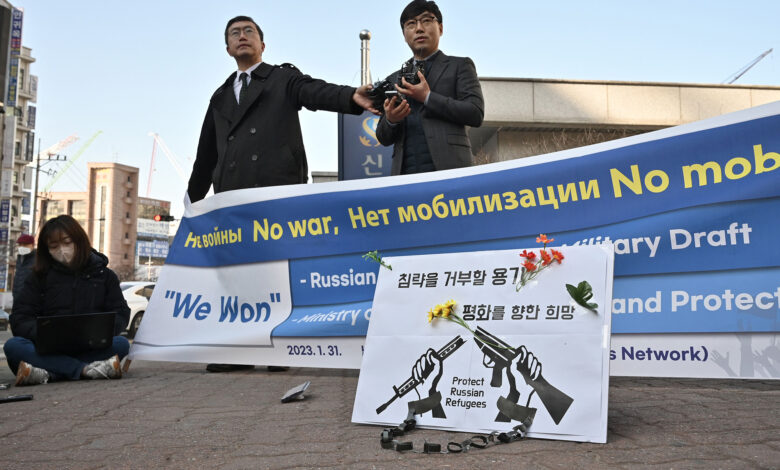 A South Korean court has ruled in favor of reviewing the refugee status applications of two out of the five Russian men who have been stranded at South Korea's Incheon International Airport since last October after escaping conscription.
The application request of a third man was denied by the court while another two men are still waiting for a decision on their cases.
They fled Russia after the government's military mobilization order last September and have been stranded at Seoul's airport for months after authorities refused to accept them.
Stranded status: Three of the men arrived at the airport last October and two in November, according to their lawyer Lee Jong-chan. But since their applications for refugee status were denied by the South Korean Justice Ministry, they've been at the airport's departure lounge for months waiting for a ruling on their appeal, according to Lee.
In a press release on Tuesday, Lee welcomed the court's decision and said that he hopes the two Russian men would now be allowed to enter the country as soon as possible. Lee said thought that it was "regrettable" that one person's application was dismissed without specifying the reason for the decision.
What does these mean for them? Tuesday's court decision doesn't mean the two men have been granted refugee status, but rather that their application will now be reviewed by authorities. The South Korean government can still appeal the court's decision, according to Lee.
It is unclear when the two other men's cases will be reviewed by the court.