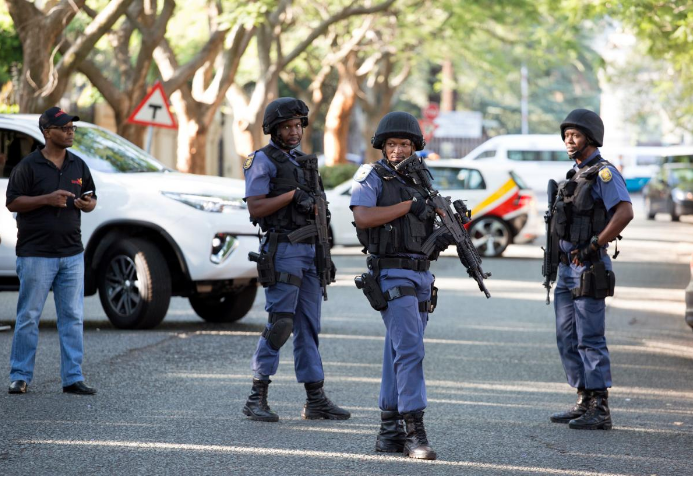 The Guptas are accused of exploiting their ties to Zuma to influence Cabinet appointments and land state contracts. The raid comes a day after the ruling African National Congress party asked Zuma to step down.
Police arrested three people in raids Wednesday on various properties of the Gupta brothers, close associates of the embattled South African President Jacob Zuma.
Two other suspects are expected to hand themselves in, the police said.
The raided properties include the family residence in Johannesburg. The police did not disclose the identities of the detainees. South Africa's state broadcaster, SABC, said a Gupta family member was among those detained.
The Indian-born billionaire brothers have been in the spotlight for using their close association with Zuma to wield undue influence over government institutions.
The three Gupta brothers are believed to have brokered secret deals to influence Cabinet appointments and to be favored in business deals with guaranteed cuts for the Zuma family.
The raid by the Hawks, an elite police investigative unit, comes a day after the ruling African National Congress (ANC) ordered Zuma to step down as head of state.
Hawks spokesman Hangwani Mulaudzi said the raid was part of a probe into allegations of influence peddling in the government.
"We're viewing this investigation in a very serious light. We're not playing around in terms of making sure that those who are responsible in the so-called state capture, they take responsibility for it," Mulaudzi said.
A dozen heavily armed tactical police blocked off streets around the Gupta home in an affluent Johannesburg neighborhood.