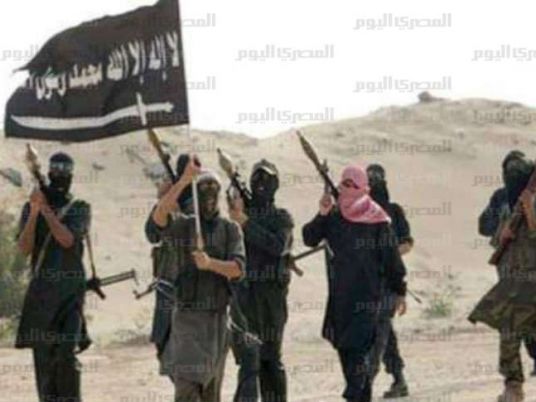 Investigations into Ansar Bayt al-Maqdis, the bloodiest and most active terrorist group in Egypt, has revealed the involvement of three police officers in the group's operations, according to judicial and security sources.
Two weeks ago, Sameh al-Aziry, an officer at the Qalyubiya Security Directorate, was arrested for involvement within the group's operations, along with two other officers who had been apprehended recently, said the sources who added that the trio used police and private vehicles to carry weapons to terrorist elements for use in their operations.
The sources quoted investigations as saying that the officers obtained information concerning the locations of checkpoints and relayed them to the terrorist group.
Aziry denied the accusations during interrogations, accusing his runaway brother, Tamer, another suspect linked to the group, of using him to obtain the information.
Ansart Bayt al-Maqdis is branded by Egypt and the United States as a terrorist organization. It was behind several bloody attacks against police and army forces since the ouster of former president Hosni Mubarak.
Edited translation from Al-Masry Al-Youm