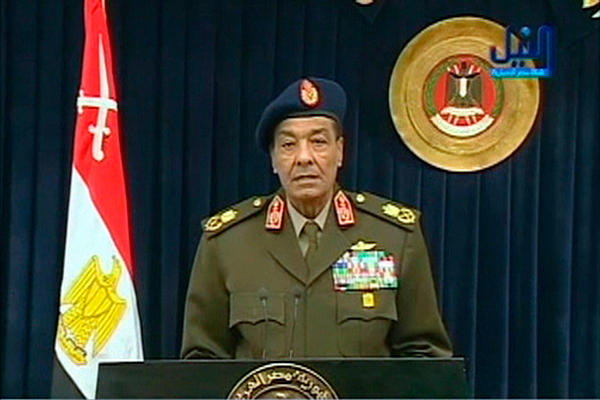 Various public figures and political forces are calling on Egypt's ruling military council to nominate its head, Field Marshal Hussein Tantawi, to run for president, according to sources close to the discussions.
Speaking on condition of anonymity, the sources said these requests increased after the Muslim Brotherhood announced on Saturday that it would support the group's deputy supreme guide, Khairat al-Shater, in the race.
They said they wanted Tantawi in order to protect the state's civilian character from religion, preserve the country's cultural and ideological diversity and protect equality for all citizens, the sources added.
The sources also said Tantawi would need the support of 30 members of Parliament should he decide to run.
Motaz Mohamed Mahmoud of the Freedom Party, which comprises figures from former President Hosni Mubarak's now-defunct National Democratic Party, said Tantawi's potential presidential bid would make sense, considering Parliament's support for a mixed political system in Egypt's next constitution.
"This means the president would be responsible for the armed forces and foreign affairs, while Parliament would form the ministries," he said. "That is why the president should be from the military.
"Tantawi stood by the revolution and not by Mubarak," he added. "He already has 12 endorsements from members of Parliament."
Mahmoud also said his party prefers that the next president serve only one term. "After that, this can be increased to two terms maximum," he said.
Salah Hassaballah, leader of the Egyptian Citizen Party, another former NDP-dominated organization, also expressed his support for Tantawi. "He is the most capable of saving Egypt," he said.
Translated from Al-Masry Al-Youm