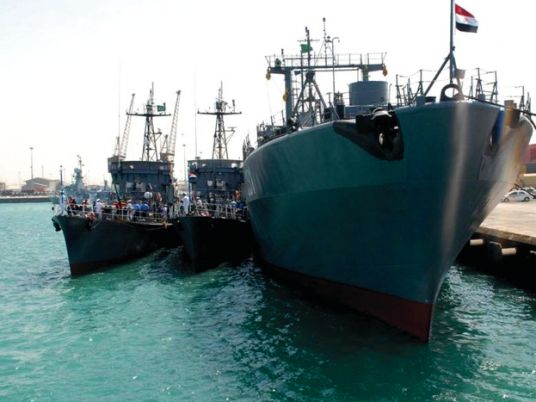 Four Egyptian naval vessels have crossed the Suez Canal en route to Yemen to secure the Gulf of Aden, maritime sources at the Suez Canal said on Thursday.
The sources said they expected the vessels to reach the Red Sea by Thursday evening.
Warplanes from Saudi Arabia and Arab allies struck the Shi'ite Muslim rebels fighting to oust Yemen's president on Thursday, a gamble by the world's top oil exporter to check Iranian influence in its backyard without direct military backing from Washington.