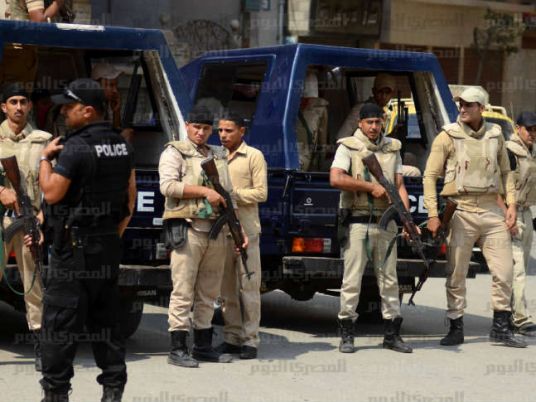 A policeman who was shot in Agouza is in critical condition and sustained 3 shots in the abdomen, hand and shoulder, according to the initial medical report, security sources said on Saturday morning.
Sources said the team tasked with investigating the incident had obtained information about the identity of the perpetrator, which would be disclosed later.
Unidentified men on a motorcycle fled after they fired at policemen Saturday, who were securing the HSBC and Union National banks in Sphinx Square in Giza.
The incident led to the killing of Mahmoud Abdel Moneim and the injury of Ahmed Abdel Hafez who is in critical condition at Agouza Police Hospital.
The incident postponed the inauguration of a traffic unit in Hada'eq al-Ahram neighborhood in Giza.
The inauguration scheduled for Saturday was canceled and the interior minister was en route to the hospital to visit the injured, a security source told Al-Masry Al-Youm.
An edited translation from Al-Masry Al-Youm