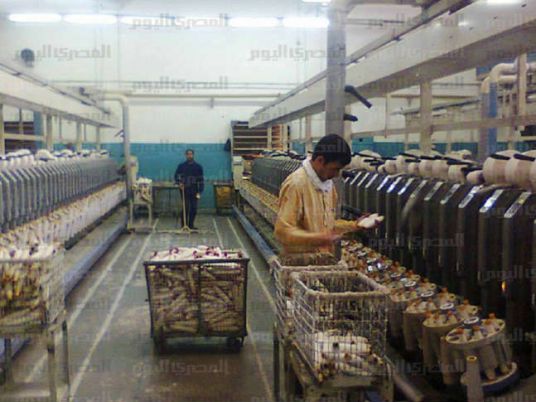 The Egyptian Cabinet aims to amend number of Qualified Industrial Zones and change working procedures, in an agreement signed between Egypt, United States and Israel, according newspaper Al-Mal.
The amendment will be applied on the Egyptian companies from next April, an official source to Al-Mal, and requires identifying ratios for buying Israeli goods between Egyptian companies. In the new amendment, the source said, the finished products must also contain at least 20 percent of Egypt-contributed components compared to 24.5 percent now.
This amendment comes after 11 years of signing the agreement in 2004, after Israeli threats to write off 68 Egyptian companies from the QIZ area.
"There's Israel's annual US$100 million trade with Egypt, the result of an economic deal worked out in 2004 between Israel, Egypt and the US,"
the Times of Israel online newspaper
quoted last week Ohad Cohen, who heads the Foreign Trade Administration in the Israeli Economy Ministry.
"Our QIZ agreement with Egypt keeps getting stronger," said Cohen. "It was strong under the Mubarak administration, but surprisingly got even stronger when Mohammed Morsy took over the leadership of Egypt in 2012 – and now, with Abdel [Fattah] al-Sisi leading the country, it continues to flourish."
The Qualifying Industrial Zone agreement allow Egypt to take advantage of Israel and the United States' free trade zone, exporting goods to the US duty-free if 10.5 percent of a product's components are made in Israel.
Egypt's export of garments to the United States through the QIZ nearly 50 percent, worth $2 billion.