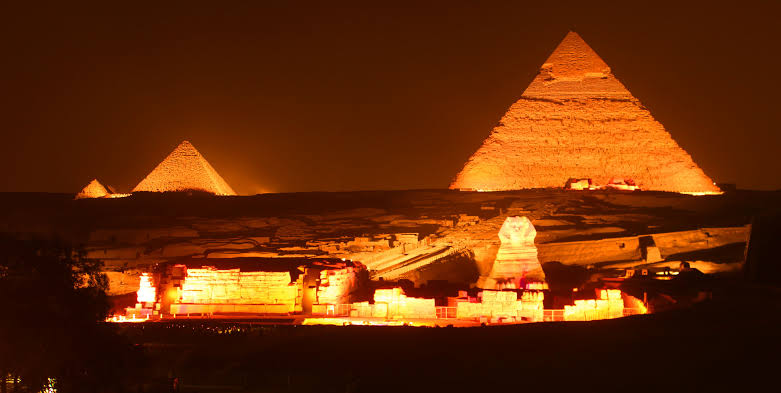 Egypt's Sound and Light Company is offering free admission to shows at touristic sites across the country for people with disabilities, elderly guests and war veterans, according to an official statement released by the company on Monday, November 18.
President of the Sound and Light Company Mohamed Abdel Aziz underlined in the statement that the offer is not limited to a certain period and is valid for foreigners and Egyptians alike, adding that guests from these groups are permitted to use their free tickets anytime.
The company further clarified that free tickets will be issued for shows across several touristic sites including the Giza Pyramids, the Karnak Temple, Philae, Abu Simbel Temple and Edfu.
The initiative comes as part of government efforts to bolster social engagement for people with disabilities across the country, in addition to providing those individuals with the resources they need and protecting their rights.
In this regard, the Sound and Light company also provides disabled guests with wheelchairs in order to ensure they have access to various events, according to Masrawy news outlet.
The company gives free passes for all students as well as teachers, with discounts up to 50 percent for the Arabic shows.
Sound and light shows were launched in various archaeological sites across Egypt beginning in 1960 at the Sphinx of Giza, later opening at Karnak Temple in 1972, Faila in 1985 and finally at Abu Sembel in 2000. During the events, audiences enjoy the light and sound show as they listen to narrators recount the ancient stories behind Egypt's famous monuments and temples.