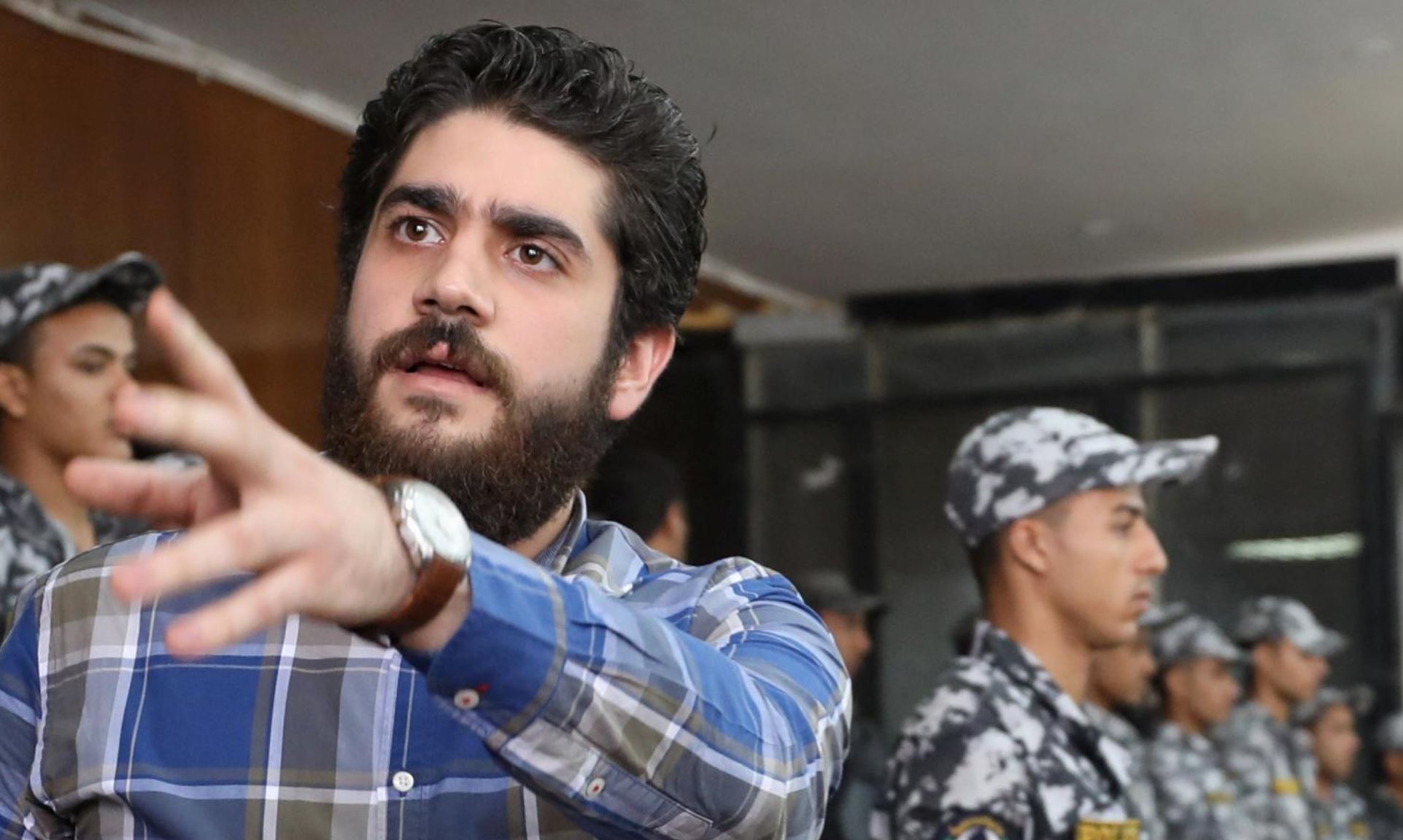 CAIRO (Reuters) – The youngest son of former Egyptian president Mohamed Morsi was released on bail, a judicial source said on Wednesday, hours after a family member and security sources said he was detained from his home on the outskirts of Cairo.
Two security sources said Abdullah Morsi was arrested for questioning on charges of "spreading false news" in connection with an interview he gave to the Associated Press news agency last week which focused on his father's detention.
In the interview, 23-year-old Abdullah said his father's health had deteriorated due to prison conditions and that the family was rarely allowed to visit.
Former president Morsi has been jailed since he was overthrown by the military in 2013 following mass protests against his rule.
An Interior Ministry spokesman could not be reached for comment and no statement was issued by the public prosecutor.
A judicial source said Abdullah was freed on a 5,000 Egyptian pound ($280) bail without being charged.
Abdullah's brother Ahmed said police arrived at the Morsi home at 7 a.m. while the family were asleep. They broke into the villa, pointed guns at the driver and gardener while three officers in plainclothes woke Abdullah up, he said.
Last year, an appeals court ordered Mohamed Morsi jailed for 25 years in a final ruling on charges of spying for Qatar. He was already serving a 20-year sentence after being convicted over the killing of protesters during demonstrations in 2012.
Abdullah, the youngest of Morsi's five children, served a one-year sentence after he was arrested in 2014 on charges of drug possession.
Another son, Osama, is in prison and was among hundreds sentenced last month to death or jail in connection with protests against his father's overthrow. He received a 10-year sentence which he plans to appeal against.
After Morsi's ouster, then-army chief and now President Abdel Fattah al-Sisi unleashed a crackdown on his Muslim Brotherhood.
Sisi's supporters say the president, who was re-elected in March, has been trying to combat an Islamist insurgency and restore order following years of chaos after "Arab Spring" demonstrations forced former president Hosni Mubarak to step down in 2011.
Reporting by Ahmed Mohamed Hassan, Amina Ismail and Ali Abdelaty; Writing by Nadine Awadalla and Aidan Lewis; Editing by Richard Balmforth and Janet Lawrence.