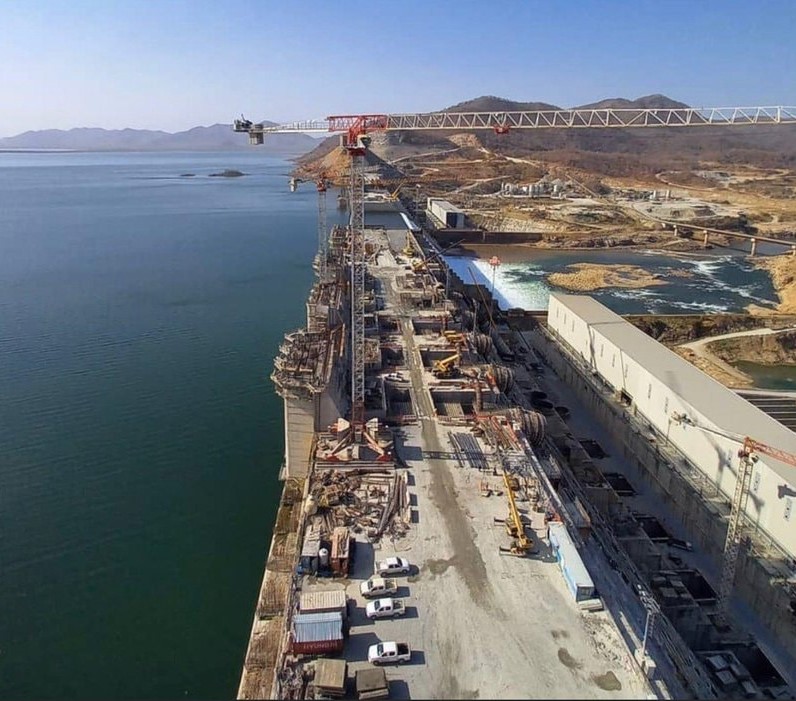 The World Bank does not finance the Grand Ethiopian Renaissance Dam (GERD) construction, Foreign Minister Sameh Shoukry, said, adding that no country directly finances the dam, but some foreign companies gain from funding the project.
Shoukry made these statements during a meeting of the African Affairs Committee in the House of Representatives on Thursday, in response to a question from Chairman of the Committee Sherif al-Gebaly, who asked who funded the Renaissance Dam.
Shoukry said during the meeting: "There are no countries that directly finance the dam, and all international partners understand that the project is subject to disagreement, so they do not get involved in the dispute."
He added, "We do not live in an ideal world, and there are companies affiliated with some countries that derive financial interests from funding in the dam construction."
Some funds, according to Shoukry, reach Ethiopia in the form of humanitarian aid.
Shoukry said on Sunday earlier this week that Egypt would take "serious" measures to protect water security and deal with any irresponsible move by Ethiopia regarding the dam.
Furthermore, Egyptian President Abdel Fattah al-Sisi urged cooperation from Ethiopia on GERD last week, warning that "all options are open", following the failure of a fresh round of negotiation over the dam.
The three parties have held several rounds of negotiations over the past decade, but have ultimately failed to reach an agreement.
The construction of the dam, which began in 2011, is considered to be one of Egypt's most serious water issues.
Egypt, which relies considerably on freshwater from the Nile, has voiced fears that the GERD would negatively impact the country's water supply, and has insisted that measures be put in place to protect downstream countries in case of drought during the dam's filling process.
Ethiopia, on the other hand, has stressed the importance of the project to bolster its economy, where more than half of the population currently lives without access to electricity.