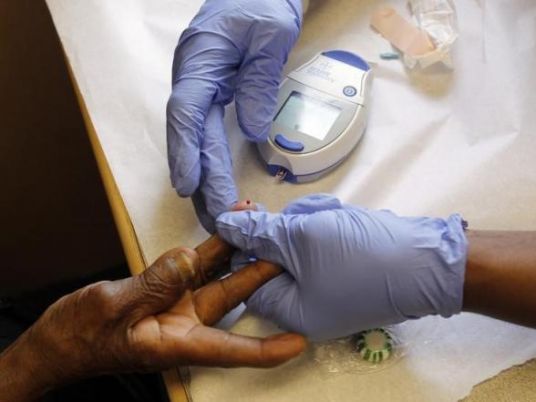 Some doctors and midwives may underestimate the risk for postpartum diabetes among women who develop a version of the disease during pregnancy, a small British study suggests.
Researchers focused on the risk of what's known as type 2 diabetes, which is linked to obesity and aging and happens when the body can't properly use or make enough of the hormone insulin to convert blood sugar into energy.
Women who have a version of the disease known as gestational diabetes during pregnancy are at greater risk of developing type 2 diabetes.
Even though medical guidelines in the UK and many other countries stress the importance of regular screening for type 2 diabetes among women who had gestational diabetes, researchers found a lack of consensus among general practitioners, obstetricians and midwives on responsibility for immediate postpartum screening.
Roughly four in five midwives and half of obstetricians were either unsure about the risk of diabetes or underestimated the odds that women who developed this complication during pregnancy would experience it again later in life.
"Although the majority of clinicians were aware that gestational diabetes is a risk factor, it is worrying that many underestimated or were unsure of the risk," lead author Dr. Girish Rayanagoudar of Queen Mary University, Barts Health NHS Trust in London, said by email.
About half of women with gestational diabetes develop type 2 diabetes within five years, and they are at risk even if initial screenings after pregnancy are normal, noted Rayanagoudar.
To understand how health professionals thought about risk and approached postpartum screening, Rayanagoudar and colleagues surveyed 106 clinicians in East London and West Midlands in the UK in 2014.
Nearly all the clinicians said they offered advice on diet and exercise as part of postnatal care for women who had gestational diabetes.
Most said they screened women for diabetes from six weeks to three months after delivery and then annually, if the results were normal.
The findings point to the need for a uniform screening strategy as well as a need to increase awareness about the long-term consequences of gestational diabetes, the authors argue in the European Journal of Obstetrics and Gynecology and Reproductive Biology.
While the study is small, the findings mirror results from other research on type 2 diabetes screening among women who have previously had gestational diabetes, the authors note.
"The survey may be small, but its impact is global," Dr. Sanjay Kalra, a consultant at Bharti Hospital, Karnal, in Haryana, India and the executive editor of the Indian Journal of Endocrinology and Metabolism.
The lack of consensus on screening is particularly worrisome for women with an elevated risk after gestational diabetes, Kalra, who wasn't involved in the study, said by email. Women who are of South Asian descent or obese are even more likely to develop type 2 diabetes after gestational diabetes than other women, he noted.
To minimize the risk of diabetes after delivery, "healthy diet and activity can be followed by all, including nursing mothers," Kalra advised. "Breastfeeding may have the potential to (help prevent) diabetes, and should be actively promoted."