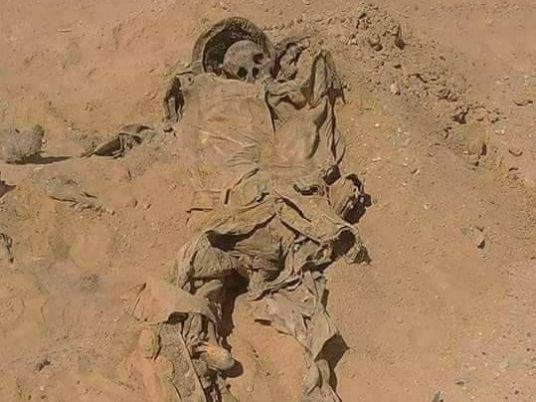 The remains of the soldier discovered while digging a road in South Sinai date back to 1967 as shown by the ID card found with the corpse, Al-Watan reported an informed source as saying.
The card, which was issued in 1962 and expired in 1967, showed that the soldier was a Muslim. The dates are evidence that the martyr was from the Six-Day Arab-Israeli War in 1967, rather than the Ramadan War which began on October 6, 1976.
Speaking on condition of anonymity, the source said the banknotes found with the body were still in good condition; 35 piasters and an army letter were found in his possession. The martyr's name was Abdel Hamid Mohamed Abdel Hamid and he was born in Fayoum in 1942.
Security services and armed forces were notified when the body was first discovered and the relatives were also contacted.
Security sources said the martyr will be honored in the presence of his family. He will be buried at October War Martyrs cemetery.
The skeleton was found wearing an armed forces uniform and helmet.
Edited translation from Al-Masry Al-Youm