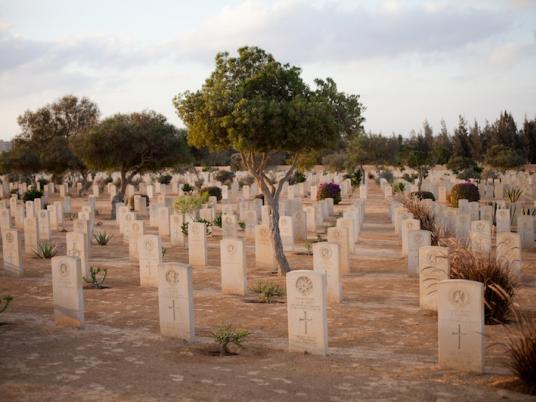 A Justice Ministry employee whose grandfather was allegedly killed in World War I is demanding the government seek restitution for the families of Egyptian soldiers killed in that conflict.
Salama Ismail filed a lawsuit to compel the judiciary to seek LE1 trillion in compensation from European countries to be divided among the soldiers' descendants.
An administrative court adjourned consideration of the lawsuit Wednesday until 8 January to give it time to examine evidence.
Ismail's case is based on documents he allegedly found in the British Royal Archives in London regarding the Egyptian Army's participation in fighting alongside Allied forces, according to state-run newspaper Al-Akhbar's website.
Ismail claims the documents prove a large number of Egyptians were killed in combat and buried in eight cemeteries in France and British Commonwealth countries.