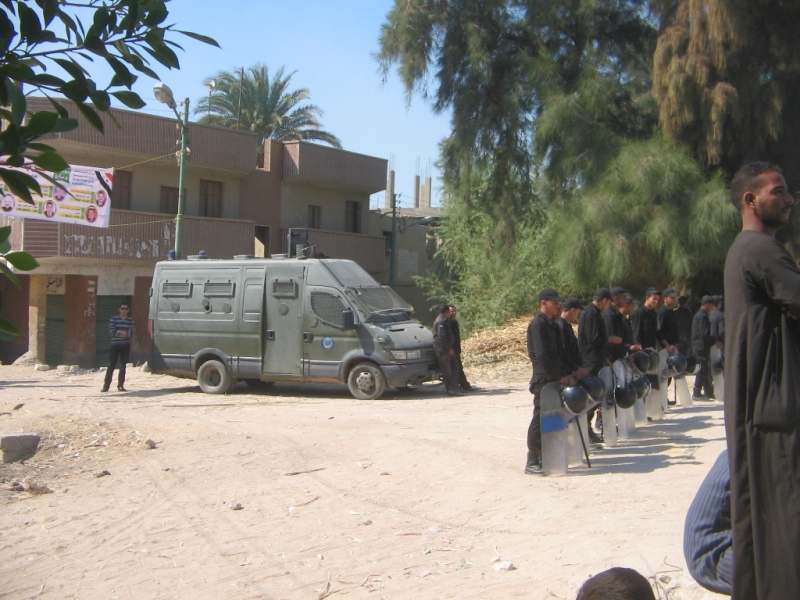 Dozens of low-ranking police officers in Sohag City blocked the railway lines in Aref Square on Thursday evening, demanding the sacking of their chief detective and other leaders at the Sohag Security Directorate.
The protests began earlier on Thursday, when officers shut down the Sohag City Police Station in protest against the chief detective there, who had released a detainee with a criminal record. The released detainee subsequently rearrested by a police officer during a crackdown.
The officers accuse their superiors of being too weak to properly carry out their duties, causing the police forces to lose the people's respect. They also demand to be armed.
Security directorate leaders met with the police officers and attempted to negotiate with them, but the police forces refused to end their protest until their demands were met, and then chose to escalate their actions by lighting tires and tree branches ablaze on the railway tracks.
Train traffic heading in and out of Upper Egypt came to a halt late Thursday as a result.
Edited translation from Al-Masry Al-Youm