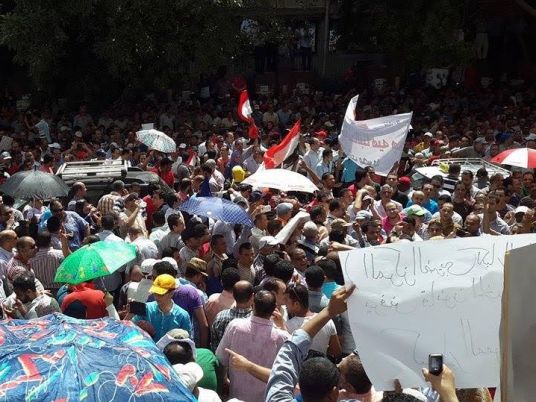 Egypt's socialists voiced support on Tuesday for demonstrations planned by government employees on September 12 to demand the rescinding of a controversial law regulating their bonuses, appointments and promotions.
The Popular Socialist Alliance Party said it stands by employees objecting to the Civil Service Law adopted in March, which the government defends as a reform to the laws regulating the works of at least six million of its civilian workers.
"The government passed the law 18/2015 to privatize the state's administrative body," the party said in its statement, noting that the law was passed without a "social debate", and with an unjustified haste in the absence of an elected parliament.
Independent unions of government workers, mainly from the Finance Ministry, had said they were planning massive protests on September 12 to denounce the law, adding that meetings with government ministers ended in failure.
"Though we agree the phenomenon of employment with zero productivity exists in the government, its scope and distribution needs a thorough study that has not yet been implemented," the party said in its statement.
"Officials are reiterating unguided estimates about downsizing government bodies by 50-70 percent while the government had separated the Population Ministry from the Health Ministry, in addition to introducing a new one for technical education, further enlarging the number of ministries," it added.
The statement said that instead of reducing interests on budget expenditure, the government tends to downsize its workforce to cut salary expenditure.
Edited translation from Al-Masry Al-Youm