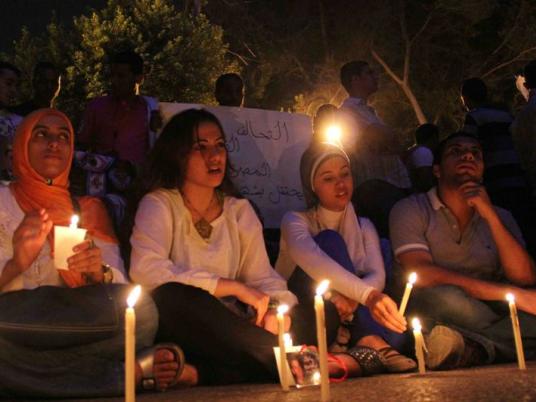 The Socialist People's Alliance Party issued a statement commemorating the Maspero Massacre on Friday.
"Today, October 9, is the anniversary of the Maspero Massacre, where 35 martyrs, including Egyptian revolution icon Mina Daniel, died," read the statement.
The statement said that many years have passed and the perpetrators of the massacre were not brought to trial.
"The Socialist People's Alliance Party has not forgotten and will not forget the martyrs of Maspero and will continue to call for the prosecution of perpetrators and for banning religious parties that played and continue to play a role in fueling sectarian strife," read the statement.
The statement also referred to not issuing the unified law on the construction of houses of worship and called for removing lessons that incite sectarianism in education curricula.
Confronting terrorism requires establishing equality in a democratic civil state, said the statement.
On October 9, 2011, at least 27 people were killed when military and security forces violently dispersed a peaceful, Coptic-led march outside the state television building decrying earlier assaults on Coptic churches.