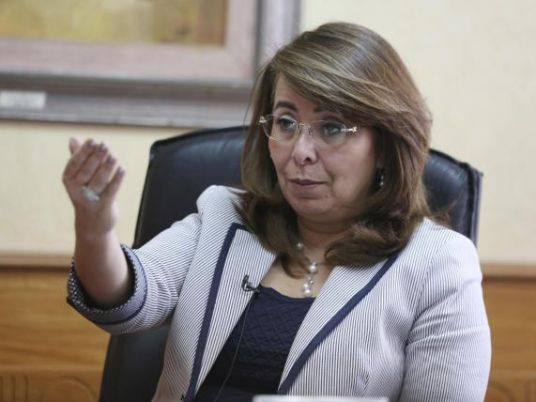 The Social Solidarity Ministry has announced the opening of a special unit for observing and assessing the work of foreign non-governmental organizations operating in Egypt.
According to the ministry's official for NGO affairs, Khaled Sultan, the unit was created by Social Solidarity Minister Ghada Wali to "help the ministry and the organizations to operate in Egypt effectively." He stressed that the unit's function is to assist, rather than monitor, NGO work.
However, Ayman Okeil, the director of Maat for Peace, Development and Human Rights, said the unit's role will be to monitor NGOs.
"The undeclared purpose of that unit is to further restrict the work of those organizations," Okeil told al-Ghad satellite channel. "We are not against observation, but are against restricting the work of civil-society organizations."
Following the 2011 uprising, under the interim rule of the Supreme Council of the Armed Forces, several foreign and local NGOs were raided. The NGOs were accused of receiving illegal foreign funding, raising the ire of civil-society freedom advocates. Several workers were prosecuted, and since that time, the government has been touting a new controversial law regulating NGO operations.
The ministry has issued a report detailing the activities by foreign NGOs from September 2015 until the end of February. The report said the new unit was staffed by "carefully selected" employees.
During the period covered by the report, only one foreign NGO was licensed, while operating licenses for three others were renewed and permissions for two others were modified. The number of NGOs registered was 302, while 72 others were disbanded, said the report.
As for grants awarded to NGOs, 230 grants were approved for 119 organizations, making a total amount of LE300,855,201.
The ministry has banned a total of 521 NGOs, the report stated, adding that their funds were worth LE496,310 million.
Edited translation from Al-Masry Al-Youm