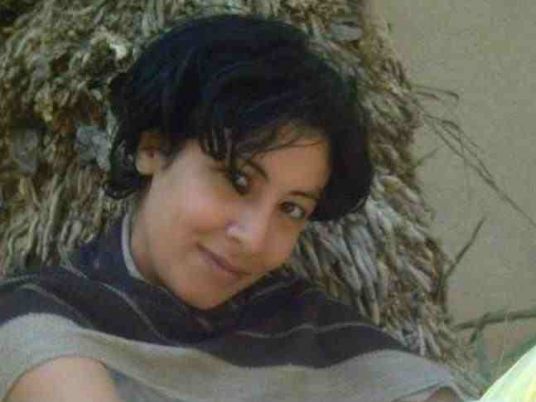 Social media users circulated a video showing activist Shaimaa al-Sabbagh, member of the Socialist Popular Alliance Party (SPAP), during the 18-day uprising in January 2011 in Alexandria.
The video shows Sabbagh singing a Mohamed Mounir song along with another protester.
Health Ministry Spokesperson Hossam Abdel Ghaffar confirmed on death on Saturday of Sabbagh during clashes that broke out at Talaat Harb Square saying that the body was at Zeinhom morgue.
In remarks to Al-Masry Al-Youm on Saturday, Medhat al-Zahed, head of SPAP, said Sabbagh was killed in Talaat Harb Square clashes while carrying flowers meant to be placed in Tahrir Square in honor of the martyrs of the 25 January revolution.
Sabbagh's death sparked a wave of fury on social media as pictures and videos of her death circulated as she was reportedly fatally shot with birdshot. Many in the media and government claimed the Muslim Brotherhood infiltrated the protest and shot Sabbagh, though witnesses with her say there was no one but peaceful protesters and security forces.
Edited translation from Al-Masry Al-Youm