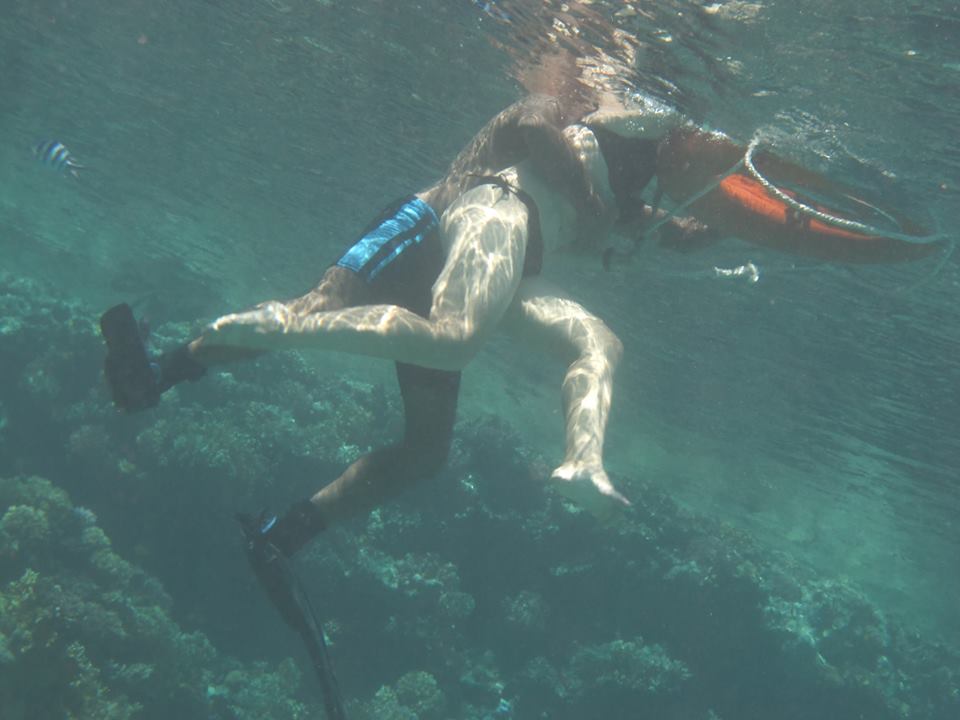 A photographer captured the harassment of a Russian tourist by her snorkeling instructor during an underwater diving trip in Sharm al-Sheikh.
Mohamed Hany, the photographer, posted photos on his Facebook account of the instructor trying to put his arms around the tourist while snorkeling during a diving tour, as she struggles to escape.
"I was diving and I saw him trying to harass her, and the girl was trying to keep him away, she was speaking Russian and he did not understand her but he spoke to her in English," Haniy wrote on Facebook.
Hany added that after they got out the girl argued with the instructor and was clearly stressed, asking for help. Hany then threatened to send the pictures over to the tourism sector and published the photos on Facebook in order to punish the instructor.
Although Hany was criticized for not reporting the incident to police or filing a lawsuit, he defended himself by stating he had no authority to do anything else.
Sexual harassment cases have become a common sight in Egyptian headlines. In August, an Alexandrian beach became the site of a grisly murder when a 40-year-old man was stabbed to death while defending his wife from a mentally unstable harasser.
Parliament approved an article from the Antiquities Protection Law that would stipulate strict financial fines for those who harass tourists at archaeological sites.
The penalties in the law include imposing financial fines of up to LE 10,000 on any one who harasses tourists inside touristic sites or museums, including acts of begging, promotions or advertising.