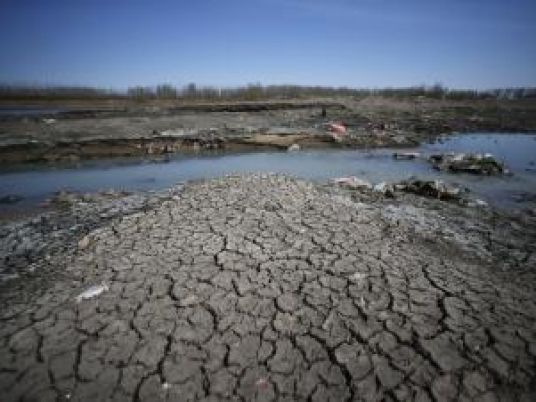 China can cut its greenhouse gas emissions and generate electricity by treating the 30 million tonnes of sludge its wastewater plants produce each year, the think tank World Resources Institute (WRI) said.
If just 10 percent of the sludge was treated in bioenergy plants instead of being trucked to landfills, China's carbon emissions would be reduced by 380 million tonnes per year, roughly the equivalent Ukraine's emissions, WRI experts said.
Bioenergy — or sludge-to-power — plants convert organic matter left over from treated sewage into electricity by heating the solid waste and using microbes to digest it.
This process produces methane which then can be burnt to generate power, while sterilized leftover solid waste can be used as fertilizer or to grow potted trees to restore landscapes and improve air quality.
"You can treat it as normal waste [or] can use technology to produce methane. Once you capture methane, you reduce emissions released into the air," Lijin Zhong, senior associate and water lead at WRI China office, told the Thomson Reuters Foundation.
"At the same time you still have the extra bio gas which you can use for vehicles, heating systems or power generation," she said by phone from Beijing on Friday.
China formally committed to halting the rise in its greenhouse gas emissions within the next 15 years in June 2015, saying they would peak by around 2030.
It has also set a target to spend about $16 billion between 2013 and 2016 to improve sewage disposal and garbage treatment as the government struggles to find ways of treating the enormous amounts of refuse the world's most populous country generates.
China has already started to invest in bioenergy plants, with four biggest cities — Beijing, Changsha, Chengdu and Hefei — already installing or planning such systems, the experts said.
Once in operation, together they would be able to reduce emissions by 700,000 tonnes per year — the equivalent of a third of emissions produced by cars in the United States each day, they said.
The plants would also produce enough compressed natural gas to fill the tanks of 2 million taxis, while powering the plants themselves.
But this relatively small contribution leaves room for more efforts to curb emissions in China, the world's largest energy consumer that accounts for a quarter of global greenhouse gas emissions.
"You can treat sludge as waste but if you change your mind the sludge is not waste but a source of energy," Zhong said.
"If you can recover your energy, if you can recover resources from waste, then you are doing something to close the [ecological] loop of the city."