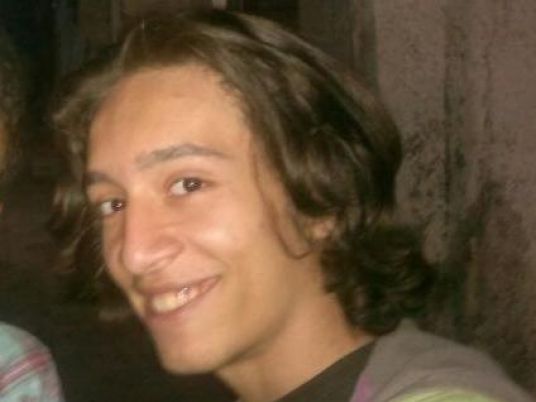 In this time of political transition, police has stepped up its arrests of political dissidents and people the state has deemed dangerous, but should carrying a slingshot ever be enough to get you behind bars?
Abdul Raof Yosri, 18, nicknamed "Oufa" by his friends, was on his way to a private lesson and waiting for the metro, when he was stopped by police officers around noon. After finding a slingshot in his backpack, police apprehended him. He has been in police custody ever since.
According to his brother Mohamed, he was one of several people who were randomly arrested while waiting for a train at the Mattarya metro station on 28 February. He was then charged with being affiliated to a terrorist group seeking to topple the regime.
"The slingshot was meant to hunt sparrows but they arrested him after accusing him of intending to go to a protest march and referred him to Ain Shams police station," said Oufa's brother.
Having spent 15 days in custody, the prosecution ordered him to be in jail for another 15 days until investigations are presumably completed.
Mohamed, who was in touch with his detained brother, said that Oufa had the slingshot as a toy and that there is no law criminalizing ownership of a slingshot as long as it is not used against people. Mohamed speculated, however, that the policemen were suspicious of Oufa because of his long hair which is uncommon among Egyptian men.
"Owning the slingshot was not a crime, but the police, to show that they are doing their job, trumped up a charge against him after planting Rabaa leaflets in his bag," said Mohamed.
Random arrests have become common practice by Egyptian security forces after the military overthrew the first democratically-elected president, Mohamed Morsy, on 3 July 2013. These arrests have come amidst a rising number of conspiracy theories and accusations.
Police arrested and detained 21,317 people since the crackdown on dissidents began until the end of 2013, according to the WikiThawra initiative by the Egyptian Center for Economic and Social Rights.
The group says the majority of those arrested are still in detention, as the interim president Adly Mansour issued a decree allowing the indefinite renewal of the suspect's 15 days of pending investigation.
According to lawyers, the decree was issued ahead of an expected overflow of detainees overwhelming the judiciary's processing capacity.
Detaining people for up to two years and then determining whether or not the defendant's charges should be dropped is "a disgraceful act because if the defendant were to be proven innocent, the two years he or she spent in jail will be a catalyst for him to take revenge or become a criminal," said lawyer Mohamed Ibrahim.
"The police, today, is becoming more brutal than before the revolution. If a low-ranking officer does not like the way you talk to him, it has become easier for him to take you to prison on trumped up charges," Mohamed said.
Oufa, like many others, participated in the 30 June protests that led to Morsy's ouster, but later saw that while Morsy's one year in office was a source of complaint, the military-led government was worse in terms of the sheer number of people killed or arrested since the military takeover, let alone the restrictions of freedom.
"Oufa has a brother and two sisters," Mohamed said. "He is anti-military and, like many people, is participating in protests against the military, but he is not violent and means no harm."