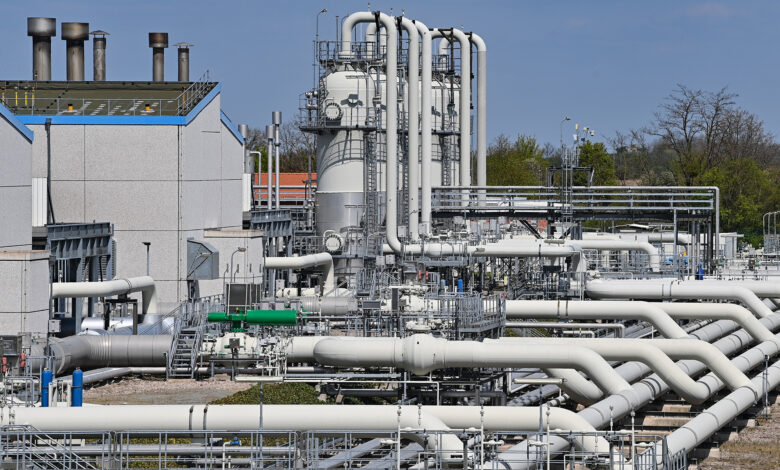 The Egyptian Ministry of Petroleum and Mineral Resources announced Egypt has exported 60 percent of its natural gas production to Europe for the first time.

The Ministry said that the liquefaction plant in Damietta, since its restart in 2021, has exported 7.2 million tons of natural gas.

The ministry announced that about four million tons of liquefied natural gas were exported in 2022, which is the largest amount exported in the plant's nearly 20-year history.
This makes it the top plant in Egypt in liquefied natural gas exports, the ministry said, adding it contributes to strengthening Egypt's role as a regional energy hub in the Mediterranean region.
According to the ministry, about 60 percent of the total shipments from the Damietta liquefaction plant were exported to Europe.
The plant has successfully produced and exported its 500th shipment of liquefied natural gas since it started operating in 2005.
Production at the plant halted for eight years before resuming in February 2021.
The Damietta liquefied natural gas plant has been operating since 2021 through the Natural Gas Holding Company (EGAS) and Eni, it added.
Eni has been operating in Egypt since 1954 through its company, EOOC, and the company is currently the largest producer in Egypt, with a production share of hydrocarbons amounting to about 350,000 barrels per day.
During 2022, Eni produced about 60 percent of the total gas produced in Egypt.