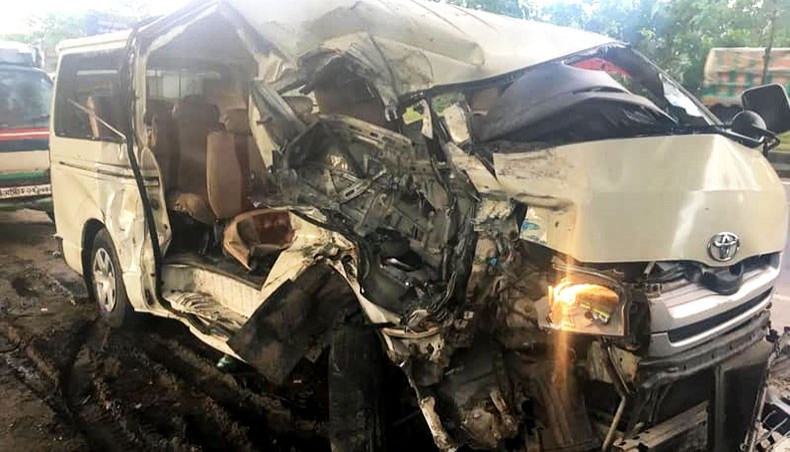 Six persons died and another ten were injured on Tuesday when a microbus flipped over on the Eastern Desert Road in Beni Suef governorate, said Beni Suef Security Directorate's emergency operation room.
The statement added that the microbus overturned near a fees collection gate, and eight ambulances rushed to the scene of the accident to transport the victims to the morgue and reception departments.
The dead persons included Shehata Mohamed al-Daery, 48, from Minya's Bani Mazar, Reda Sobhi, 27, from Boulaq Giza, and another four unidentified persons.
All the injured persons live in Minya. They suffered head wounds, a left foot fracture, suspected concussion, a right foot fracture, and a suspected fracture of the spine.
Egypt's Central Agency for Public Mobilization and Statistics (CAPMAS) reported that car accidents have declined by 23.6 percent, recording 8,480 accidents in 2018 compared to 11,089 accidents in 2017.
CAPMAS credited the decreasing rates of car accidents to improved roads across the country.
CAPMAS added that accidents in 2018 left 3,087 people dead, 11,803 injured and 13,441 vehicles damaged.
The human element was the main cause of accidents, accounting for 76.8 percent of total accidents in 2018, followed by vehicles accounting for 15.7 percent and the environmental element accounting for 2.7 percent.