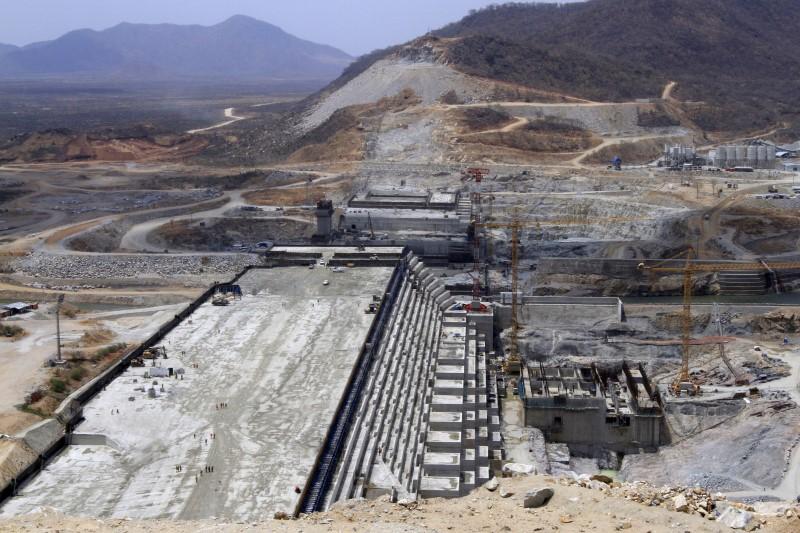 Egypt accepted a request by the Ethiopian side to postpone the date of the six-party meeting between Egypt, Sudan and Ethiopia until September 15-16 instead of hosting it on August 19-20, Cabinet Spokesperson Nader Saad said. The Higher Committee for Nile Water stressed the importance of concluding negotiations in accordance with a specific timetable, he added.
The meeting will discuss rules of filling and operating the Renaissance Dam, Saad mentioned.
The Higher Committee for Nile Water held a meeting Wednesday chaired by Prime Minister Mostafa Madbouly in the presence of Foreign Minister Sameh Shoukry, Water Resources and Irrigation Minister Mohamed Abdelaaty, representatives of the Ministries of Defense, Foreign Affairs and Irrigation, General Intelligence, Administrative Control Authority, and other specialists.
Saad said that the higher committee reviewed the various stages of negotiations between Egypt, Sudan and Ethiopia on the dam, which have borne no fruit so far despite that they extended over a long period of time.
Egypt submitted a fair technical proposal taking into account the interests of Ethiopia and its electricity needs from the Renaissance Dam while also planning that Egyptian water interests will not be seriously damaged, according to Saad.
Abdelaaty had accompanied a delegation to hold talks with Ethiopia's Minister of Water, Irrigation and Electricity at the headquarters of the Ethiopian Ministry earlier in August.
At the talks, the Egyptian delegation handed the Ethiopian side its vision for filling and operating the Grand Ethiopian Renaissance Dam (GERD).
In a statement on the dialogues, Abdelaaty said that the Egyptian delegation included leaders from the Ministry of Irrigation. The delegation presented Egypt's experience in water resource management, as the country has raised the efficiency of water use and curbed water needs.
He added that the Ethiopian side was invited to learn from these experiences and prepare for bilateral joint projects that will contribute to supporting and consolidating cooperation between the two countries.
Before his visit to Ethiopia, Adelaaty went to Sudan, where he met with Sudanese Minister of Water Resources, Irrigation and Electricity Salah Ahmed and discussed consultations for the dam's negotiations.
The presidents of Egypt, Sudan and Ethiopia also held a tripartite summit in February in Addis Ababa, Ethiopia, stressing the need for one shared vision on the issue of the GERD and promoting the principle of not harming the interests of any country involved, for the sake of mutual benefit.
Egypt reviewed its vision during this February summit and stressed the importance of working to ensure a balanced and cooperative vision for the Ethiopian dam to achieve the interests and objectives of the three countries involved, considering the overall dimensions of their relations and how to enhance cooperation between them.
Edited translation from Al-Masry Al-Youm