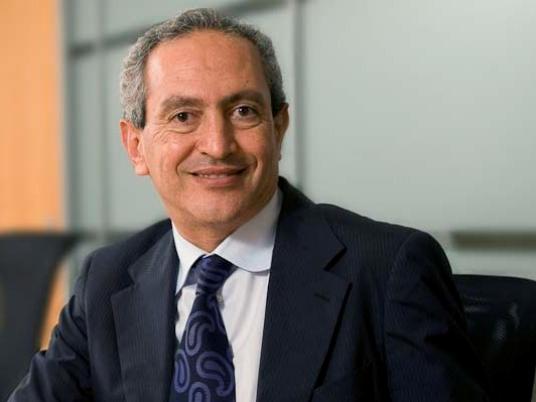 Forbes magazine included in its 2018 list of the world's richest billionaires six Egyptians, whose total combined wealth is valued at $18.2 billion, compared to $17 billion in 2017.
Forbes listed businessman Nassif Sawiris as the richest Egyptian and the 251st richest person in the world with a total wealth of $6.6 billion. He was followed by his brother, Naguib Sawiris, who is the second richest Egyptian and ranked the 550th richest in the world, with a total wealth of $4 billion.
Forbes finalized its list in accordance with the closing prices and currency exchange rates of February 9, 2018.
Nassif Sawiris also tops the list of the richest Arab businessmen this year, rising 10 places in the ranks compared to 2017, after the list excluded 10 Saudi Arabian businessmen, including Walid bin Talal, due to the lack of authentic information about their wealth, following their alleged involvement in corruption cases.
Talal and other Saudi billionaires were excluded due to their detention at the Ritz-Carlton in Saudi Arabia, according to Forbes.
Talal was the wealthiest Arab in 2017 with a net wealth worth of $18.7 billion.
Egyptian businessman Mohamed Mansour was ranked third in Egypt and 887th internationally with a total value of $2.7 billion, followed by Yassin Mansour, who was ranked fourth in Egypt and 1,284th globally, with a fortune of $1.9 billion.
Fifth came businessman Mohamed al-Fayed, who resides in the UK. He was ranked 1,477th globally, with a wealth of $1.6 billion.
Youssef Mansour came in the sixth place locally and 1,650th worldwide, with a fortune of $1.4 billion.
Meanwhile, online giant Amazon's founder and president Jeff Bezos topped the 2018 world's list with a staggering $112 billion fortune.
Microsoft founder Bill Gates ranked second with $90 billion, followed by Warren Buffett with $84 billion, French businessman Bernard Arnault with $72 billion, and Facebook CEO Marc Zuckerberg with $71 billion.
US President Donald Trump fell by 222 positions to rank 766th, with $3.1 billion, $400 million less than when he entered the White House.
Edited translation from Al-Masry Al-Youm