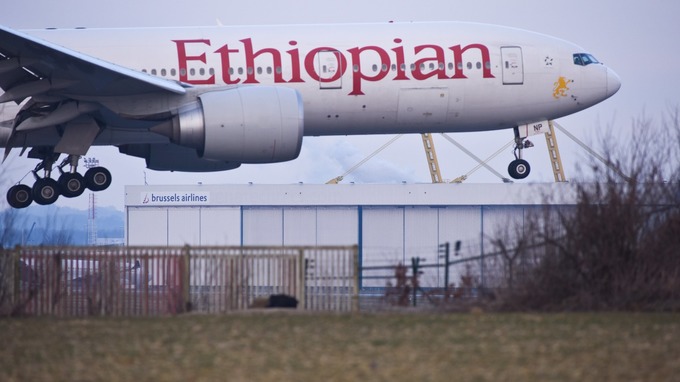 Six Egyptians are among the 157 casualties after an Ethiopian Airlines flight crashed en route to Nairobi, Kenya, from Addis Ababa the Ethiopian government said Sunday.
Ethiopian Broadcasting Corporation (EBC) announced that the plane contained 149 passengers and eight crew members from 33 countries.
The Ethiopian Airlines stated that the Boeing 737-800 MAX took off at 08:38 am local time from Addis Ababa Bole International Airport and lost contact at 08:44 am.
The plane crashed near Bishoftu city, the airlines added, about 45 km southeast of the Ethiopian capital Addis Ababa.
The Ethiopian Prime Minister's Office expressed "deepest condolences to the families of those that have lost their loved ones" on the flight in official statement.
The state-owned Ethiopian Airlines calls itself Africa's largest carrier and has ambitions of becoming the gateway to the continent.
The Boeing 737-800MAX is the same type of plane as the Indonesian Lion Air jet that crashed last October, 13 minutes after takeoff from Jakarta, killing all 189 people on board.
The last major accident involving an Ethiopian Airlines passenger plane was a Boeing 737-800 that exploded after taking off from Lebanon in 2010, killing 83 passengers and seven crew.
According to reports, Boeing delivered the plane to Ethiopian Airlines last November.