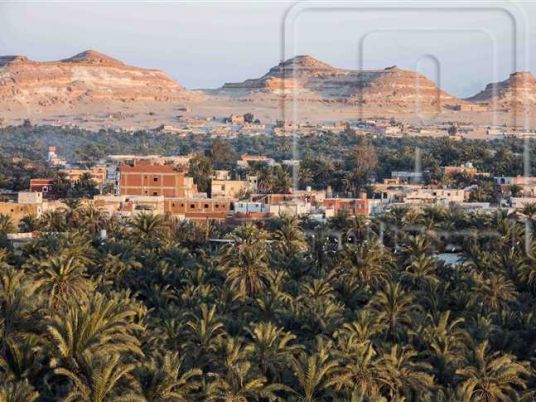 The Siwa Oasis Medical Tourism Conference will be launched on Wednesday, in coordination with the University of Alexandria, to announce Siwa as a global center for medical and environmental tourism, announced Governor of Matruh Maj. Gen. Alaa Abu Zeid.
Siwa's natural characteristics have made it one of the world's most impessive nature reserves, standing out from Egypt's other oases.
The conference will address the development of therapeutic and environmental tourism as well as operating safaris in Siwa. It will also discuss the establishment of a national museum to display the components of olive oil production in Siwa throughout history, as well as the introduction of new types of tourism in line with other touristic attractions in the oasis, such as watching the migration of birds and riding camels.
The conference will be attended by Vice President of Alexandria University for Matrouh Branch Mohamed Ismail, Dean of the Faculty of Hotel Management Dalal Abdel Hady, and many French tourists and volunteers for the marketing of Siwa Oasis in the area of ​​Grenoble, France.
Edited translation from Al-Masry Al-Youm