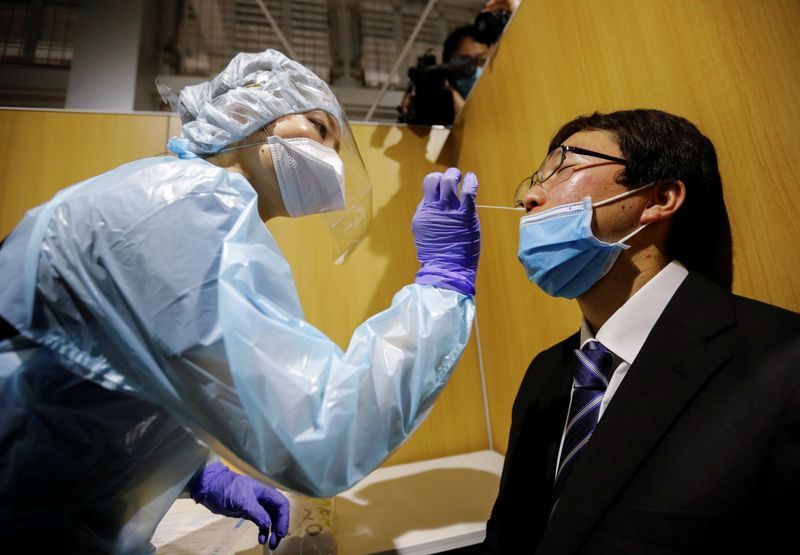 The use of a new anal swab test for detecting coronavirus has not yet been approved in Egypt, according to President Sisi's advisor for Health and Preventive Affairs, Mohamed Tag Eddin.
The advisor's statement came in the midst of a media uproar in China due to some healthcare facilities in the country using anal swabs to test for the virus.
Tag Eddin said in a phone interview on Thursday evening that the coronavirus can affect the digestive system, which explains some patients reporting diarrhea along with other symptoms.
He stated that for now, the nose and mouth swabs have been the approved method of detection because coronavirus affects a patient's respiratory symptom.  
He explained that while the likelihood of accurate sampling (taking a swab) from a person's mouth and nose is just 68 percent, it is still the most reliable way to detect the virus.
He said if a case tested positive, another swab must be taken for analysis within 48 hours of the first swab to confirm the result.
Tag Eddin stressed that the most common symptoms of coronavirus are the loss of taste and smell, and a fever.
He stated that the state's strict measures to limit the spread of the virus have helped in decreasing Egypt's daily infection count.
Edited translation from Al-Masry Al-Youm
A medical worker wearing a protective suit conducts a simulation for a polymerase chain reaction (PCR) test at Narita International Airport in Narita, east of Tokyo, Japan November 2, 2020. REUTERS/Issei Kato