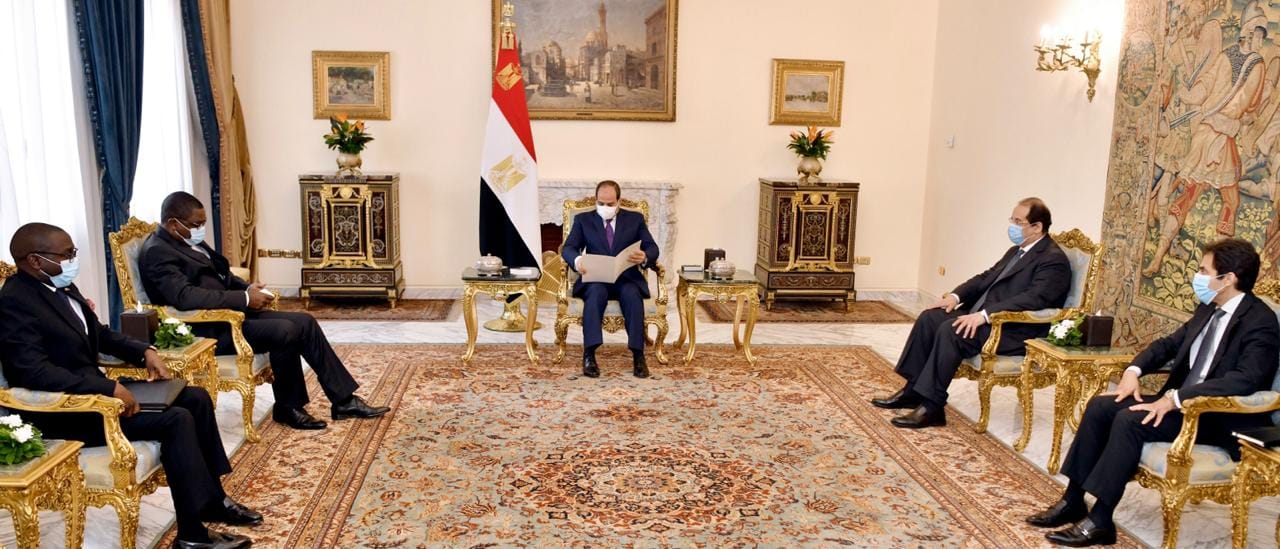 Egyptian President Abdel Fattah al-Sisi on Saturday received Zambia's Foreign Minister of Joseph Malanji, in the presence of the Head of General Intelligence Service Abbas Kamel and the Zambian ambassador in Cairo.
Egyptian presidential spokesperson Bassam Rady said that the meeting saw Sisi stress the importance Egypt attaches to strengthening the relations that bind it to Zambia in various fields, especially trade and investment, either bilaterally or as part of the Common Market for Eastern and Southern Africa (COMESA).
Sisi also indicated Egypt's eager to fully maximizing its cooperation with Zambia and Zambian President Edgar Lungu personally, especially regarding ways to enhance joint African action to help achieve Africa's growth and stability.
Rady added that the meeting discussed ways to enhance security cooperation and exchange information between relevant agencies of the two countries to combat the cross-border terrorism in Africa.
Malanji expressed his honor to meet President Sisi, and delivered a written message from President Lungu that discussed bilateral relations.
He also expressed interest in developing relations between his country and Egypt, especially within economic and commercial fields.
The Zambian Foreign Minister added that his nation is ready to help Egypt confront the challenges facing the continent, as an extension of President Sisi's active role in addressing African issues – especially those related to advancing development in the continent while maintaining peace and security.