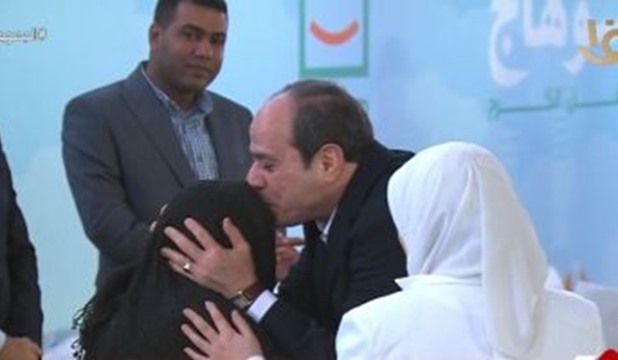 President Abdel Fattah El Sisi asserted Thursday 5/1/2023 that Egypt is pressing ahead down the road toward upgrading Upper Egypt and exerting strenuous efforts, with a view to achieving development and stability and providing a decent life for citizens in all the southern parts of the country.
In his word during the opening ceremony of a number of development projects in Sohag Governorate, President Sisi said he was extremely proud of all progress accomplished on the ground in Upper Egypt, especially that all the realized achievements were made by Egyptian hands.
The president said he was happy that Sohag Governorate – the heart of Upper Egypt – was the first place for him to visit during his field tours at the onset of the New Year 2030.
President Sisi also praised the Upper Egyptian citizens who are well known for their great magnanimity, kindness, generosity and high sense of dignity and pride.
President Sisi pointed out to his directives to all State bodies to place the development of all areas in Upper Egypt as a top priority and realize a significant development leap that would have a positive impact on the citizens' lives, especially as regards services offered to them mainly in the health, education and infrastructure domains.
All efforts run in tandem with the implementation of national development projects nationwide, with a view to promoting the development process, the president noted.
Meantime, Sisi referred to the far-reaching consequences of the Russian-Ukrainian war, as well as the untoward impact of the coronavirus pandemic that took its toll on world economies.
President Sisi also underscored the importance of economic reform measures and social security programs Egypt has embarked upon and which contributed to the resilience of the Egyptian economy in facing up to all international challenges and reducing the impact of global inflation.
Sisi also shed light on the State's role in support of the private sector, along with efforts to lure more investments, strengthen local industries, support exports and reduce the balance of payments deficit.
At the end of his word, President Sisi reiterated commitment to overcoming all difficulties and meeting people's aspirations for building a brighter future.