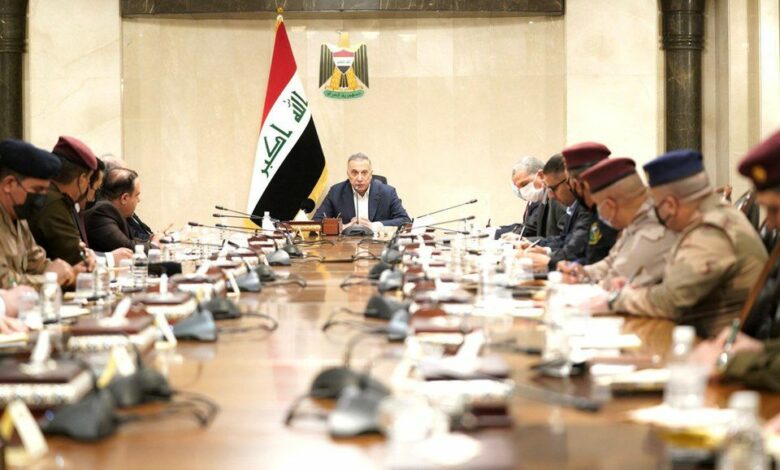 President Abdel Fattah al-Sisi on Monday made a phone call with Iraqi Prime Minister Mustafa Al-Kadhimi, expressing Egypt's support for Iraq's security and stability.
The president was briefed on political developments in Iraq, voicing Cairo's readiness for exerting all efforts to end escalation in the Arab country and engage into dialogue, Presidential Spokesman Bassam Rady said.
For his part, Kadhimi extended thanks to Sisi for Egypt's ongoing support to Iraq.
At least 15 people have been killed in clashes between Iraqi security forces and supporters of a powerful Shia cleric in the capital, Baghdad.
Officials say dozens more were injured after protesters loyal to Moqtada al-Sadr stormed the presidential palace.
The violence began after Sadr announced his retirement from politics.