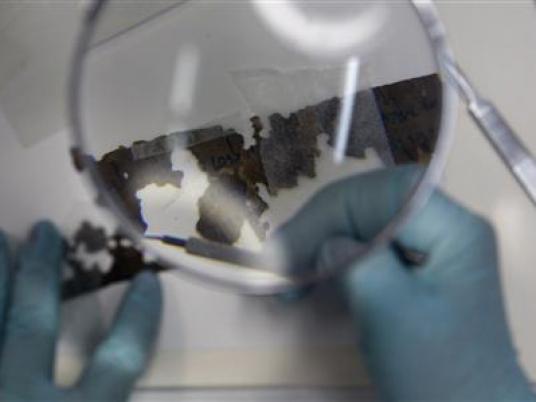 President Abdel Fattah al-Sisi received on Sunday a US Congressional delegation headed by Representative Dana Rohrabacher, senior member of the House Committee on Foreign Affairs and founder of the bipartisan Egypt Caucus in parliament, in attendance of Foreign Minister Sameh Shoukry.
Sisi expressed hopes for bilateral cooperation with the United States, as well as coordination with the new administration. He tackled efforts made by Egypt against terrorism, along with calls aimed at correcting the prevailing religious discourse.
He highlighted the need not to differentiate between terrorist groups and to follow the same approach against them all.
He also focused on boosting international efforts in order to stop their funding, whether weapons provision or fighters; and their use of websites and modern technologies to promote their criminal ideology.
Sisi indicated Egypt's ongoing efforts to revive the peace process between Palestine and Israel.
In a statement, Defense Ministry said that Minister Sedqy Sobhy received on Sunday a delegation to discuss visions on regional situations as well as regional and international efforts to counter terrorism.
In related news, Al-Masry Al-Youm was learned that Sisi will pay the first official visit to the White House since the new US president took office in response to Donald Trump's invite.
Informed sources said that the presidency is currently coordinating with the US to arrange a visit next month. The sources referred to the visit as the first official one for an Egyptian president to Washington since 2009, as the last visit since then was paid by former President Hosni Mubarak.
Meanwhile, Israeli PM Benjamin Netanyahu will leave Washington next Monday going back to Tel Aviv. Israeli TV reported on Sunday that Netanyahu is planning to form the 'Israeli-Saudi-Egyptian' axis.
Rakha Ahmed Hassan, former Palestinian deputy foreign minister, said that President Mahmoud Abbas is ready for resumption of negotiations in accordance with a specific timeline, but that Israel has been evading.
Edited translation from Al-Masry Al-Youm