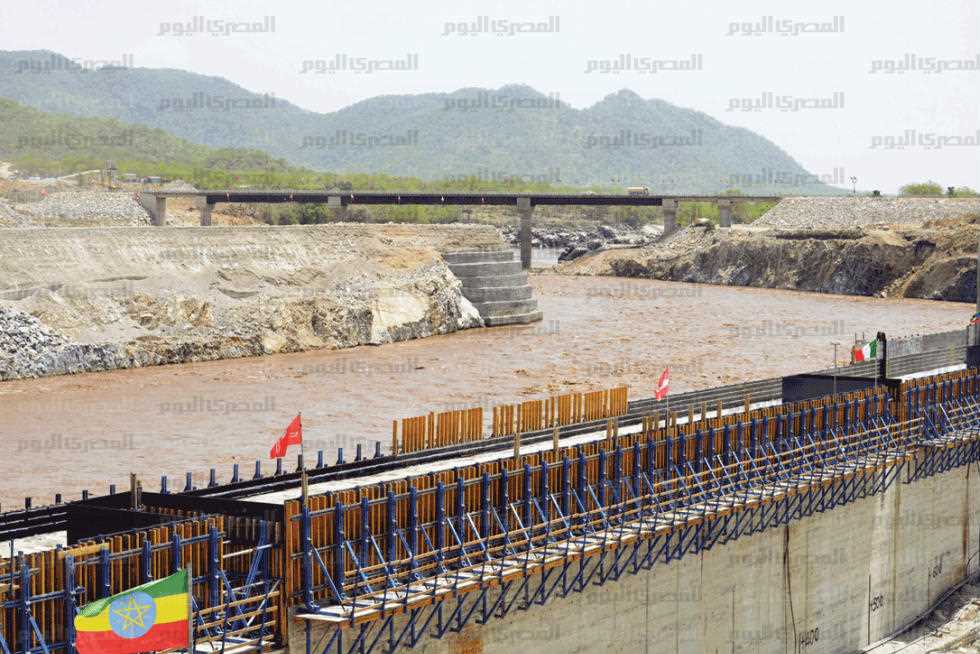 Egyptian President Abdel Fattah al-Sisi announced on Sunday that he would soon meet with Ethiopian Prime Minister Abiy Ahmed in the Russian capital Moscow to discuss the Grand Ethiopian Renaissance Dam (GERD) dilemma.
"If the incidents of 2011 hadn't happened, we would have had a chance to reach an agreement on the dam," Sisi said during the 31st Cultural Symposium of Armed Forces.
He added that  "If you don't watch out for our country, there will be more harm like this. We must move on with developing our country, though we will not reach all our goals overnight," Sisi said.
He continued: "In March 2015, there was a meeting between the Sudanese and Ethiopian leadership in Khartoum, and we agreed on 10 points (the Declaration of Principles), the most important of which are the method of filling and operating, in the context that this is very important."
"We also agreed -if needed- to have a fourth mediator, and this is the path we move in since that time," Sisi added.
Regarding the worsening of the crisis, Sisi called for calm: "Egyptians deal with issues calmly, the issue is not solved like this (angrily), it is solved through dialogue and calm."
"Challenges and dangers are present in every age and every time. The real challenge facing us is the cohesion of our people and not going out against their country. You Egyptians, don't squander your country," Sisi said.
"We have entered a phase of water poverty. The plan now is to recycle water through treatment plants. We need to provide water," he stressed.
Last week, Egypt's Water Resources and Irrigation Ministry said that negotiations with Ethiopia reached a dead end after the two sides failed to reach an agreement over the filling of GERD.
The Egyptian government blamed the failure of the talks on obstacles from the Ethiopian side.
Egyptian Prime Minister Mostafa Madbouly on Wednesday said that Ethiopia had made a unilateral declaration to start the construction of the dam in 2011, taking advantage of the turmoil in Egypt at that time.
Edited translation from Al-Masry Al-Youm