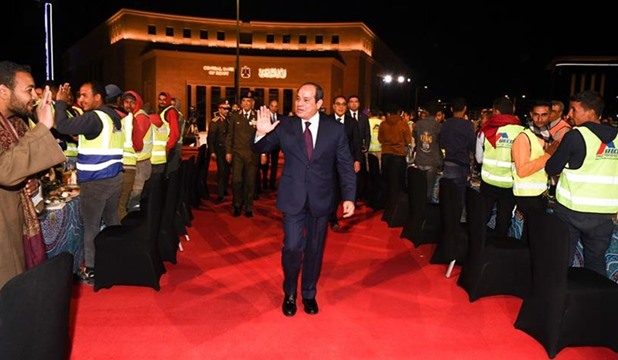 President Abdel Fattah El Sisi thanked workers in the New Administrative Capital for their outstanding efforts in building the new capital over the past years.
He made the remarks while joining workers in the first suhoor banquet in the holy fasting month of Ramadan.
He said this area was a desert and now turned into a civilizational and architectural edifice.