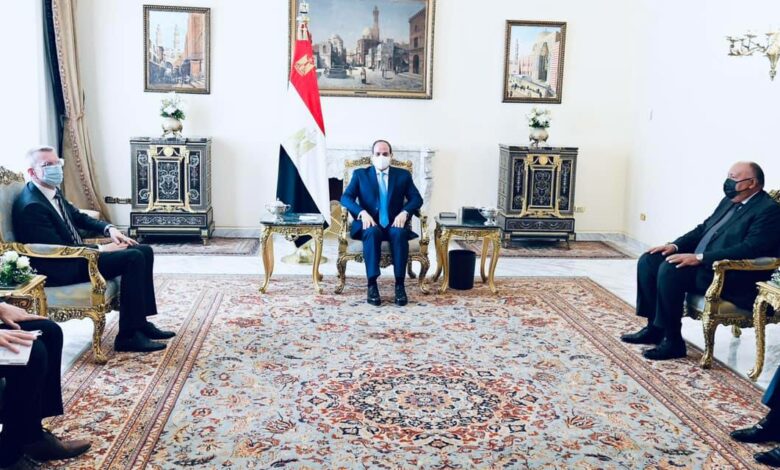 Egyptian President Abdel Fattah al-Sisi on Sunday received the Foreign Minister of Latvia, Edgars Rinkēvičs, in the presence of Egypt's Foreign Minister Sameh Shoukry.
The Egyptian presidential spokesperson Bassam Rady stated that the Sisi welcomed the Latvian Foreign Minister to Egypt, emphasizing his desire to strengthen cooperation and bilateral relations with Latvia.
The Latvian Foreign Minister on his end expressed his honor to meet President Sisi, stressing his country's keenness to advance aspects of joint cooperation with Egypt, especially in light of its pivotal role in the Middle East, the Mediterranean Sea and the African continent.
Rady stated that the meeting witnessed a review of various topics related to bilateral cooperation.
President Sisi welcomed the activity of several Latvian companies in Egypt, and looked forward to intensifying cooperation, especially in areas in which Latvia has noted experience such as communications and information technology, education and tourism.
The meeting also touched on regional and international topics of common interest and the challenges facing African and European countries, foremost of which are illegal immigration and terrorism, which require coordination between both sides to reach effective solutions through a common vision.
They also discussed and exchanged views on the developments of the Russian-Ukrainian crisis and its negative repercussions on the global economy.