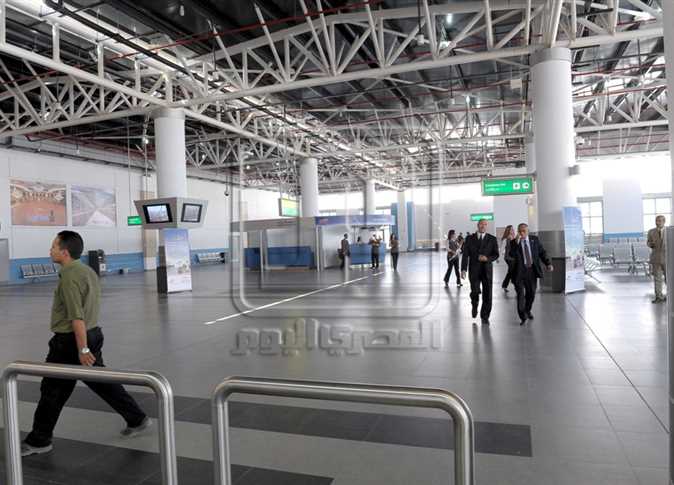 Egypt's President Abdel Fattah al-Sisi met Prime Minister Shereif Ismail and Civil Aviation Minister Shereif Fathy on Monday to review plans to further secure Egyptian airports and to contribute to increasing their capacity to absorb more passengers and to have better services.
In the meeting the officials reviewed plans by the Civil Aviation Ministry for the upcoming period and the current fiscal situation of EgyptAir Holding Company. Future plans for the airline include modernization and an increase in the size of the aircraft fleet to enhance the company's competitiveness and global standing.
The Minister of Civil Aviation said that the company has many capabilities and human resources to enable it to implement and complete its development strategy.
Fathy added that the plans include upgrading the runways and travel halls of several airports, as well as modernizing the infrastructure of air navigation radars at airports across the country.
Egyptian presidency spokesperson Basaam Rady said that the meeting discussed the latest developments related to security and safety procedures at Egyptian airports.
The Minister of Civil Aviation affirmed the continuation of the process of developing security procedures by upgrading the level of training for employees at airports, and purchasing the latest security equipment.
Security in the Egyptian airports has been called into question after the downing of the Russian passenger jet in 2015, which killed all 224 passengers and crew on board, most of them Russian tourists.
Since then, Egypt has received several Russian experts who have inspected the security methods at Egyptian airports.
Edited Translation from Al-Masry Al-Youm