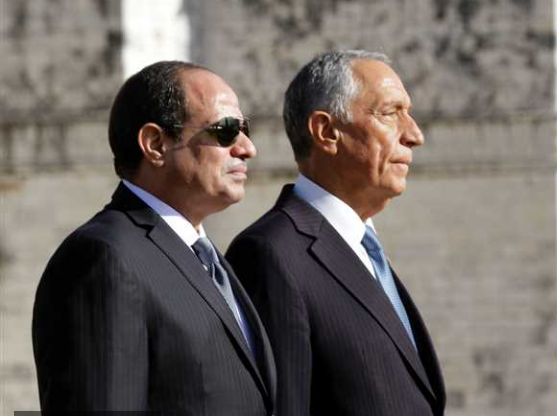 President Abdel Fattah al-Sisi received on Thursday Portuguese President Marcelo Rebelo de Sousa at the Presidential Palace as part of Sousa's official visit to Egypt to discuss boosting cooperation and bilateral relations in various fields.
Sousa arrived in Cairo International Airport on Wednesday evening, heading a Portuguese delegation on a three-day official visit to Egypt.
Sousa plans to meet with Al-Azhar Grand Sheikh Ahmed al-Tayyeb, Pope Tawadros II of the Coptic Orthodox Church at Abbasiya Cathedral, and the House of Representatives Speaker Ali Abdelaal. He will also visit Al-Azhar University in Cairo.
Sousa will attend the inauguration of the Egyptian-Portuguese Business Forum on Friday evening, organized by the Egyptian Federation of Chambers of Commerce in cooperation with the Portuguese Agency for Trade and Investment, with business leaders from the two countries attending.