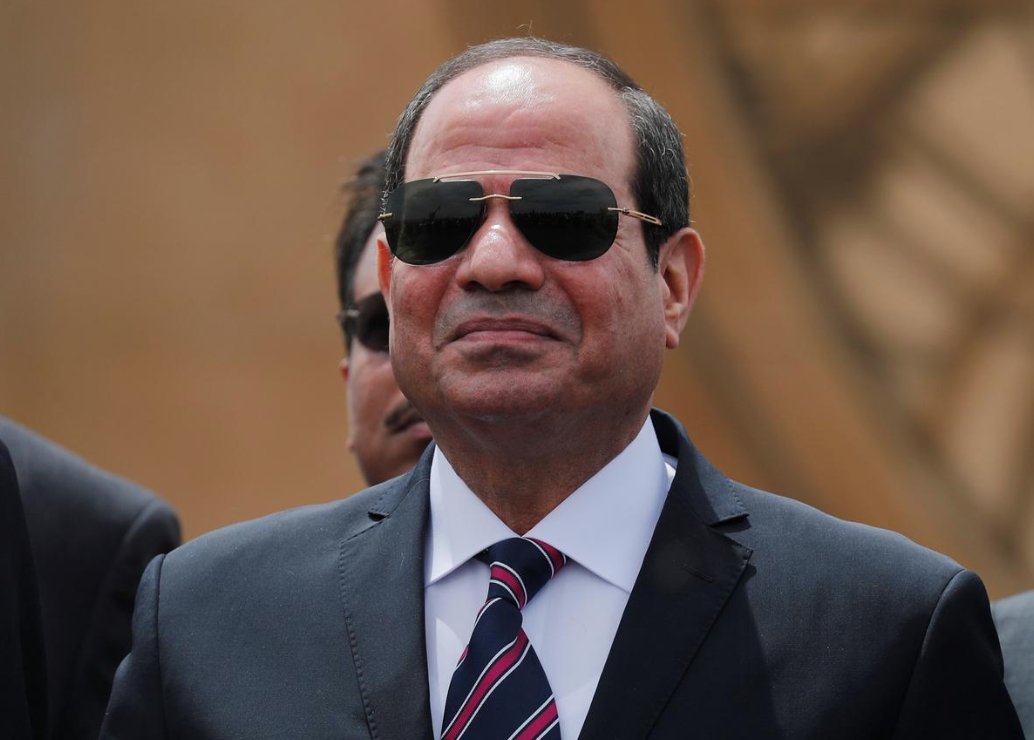 Egypt's President Abdel Fattah al-Sisi received the President of Ghana, Nana Akufo-Addo, at the Ettehadiya Presidential Palace on Tuesday, alongside the envoy of the president of South Sudan and advisor for security affairs Tut Galwak.
Official spokesperson for Egypt's presidency Bassam Rady said that during the meeting, Sisi stressed the depth of historical relations between the two countries.
Sisi received Galwak in the presence of Abbas Kamel, the head of the General Intelligence. Rady said that Galwak handed Sisi a letter from the President of South Sudan Salva Kiir which addressed some aspects of bilateral relations between the two countries, as well as reviewed developments on some regional issues.
President Sisi also discussed the importance of continuing to enhance trade exchange and mutual investments between Egypt and Ghana, expressing Egypt's interest in maintaining periodic political consultation among the foreign ministries, and continuing cooperating on means to establish security and stability within Africa.
According to Rady, Addo praised Egyptian companies' activity in his country within the sectors of construction, energy and mining.
He also looked forward to increasing Egyptian investments there and benefiting from Egypt's experience in security and combating terrorism, Rady added.
Addo congratulated Egypt on the excellent organization of the Africa Cup of Nations in accordance to international standards, he said.
Sisi also received Dimitris Avramopoulos, EU Commissioner for Migration, Home Affairs and Citizenship. Foreign Minister Sameh Shoukry, Immigration Minister Nabila Makram and the European Union Ambassador in Cairo attended the meeting.
Sisi explained Egypt's efforts within the field of migration, especially hosting millions of refugees, as well as Egypt's success in establishing a national legislative framework to combat illegal immigration and smuggling.
Edited translation from Al-Masry Al-Youm