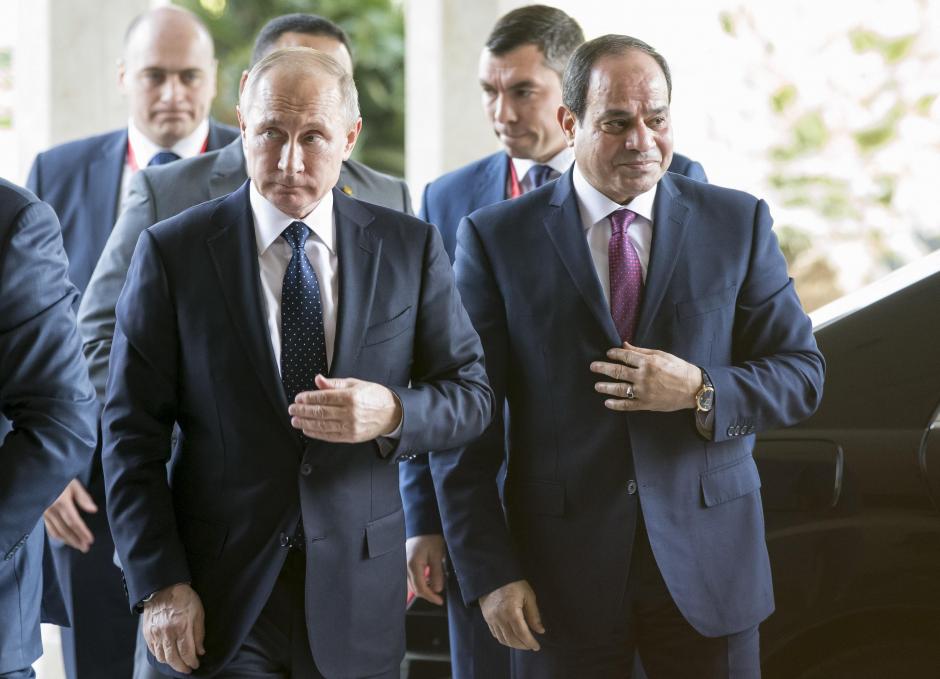 President Abdel Fattah al-Sisi held a summit with his Russian counterpart Vladimir Putin on the sidelines of the Belt and Road Forum in Beijing, where they discussed topics such as the resumption of Russian flights to Egypt. 
Putin praised Egypt's efforts in securing its airports after the conclusion of ongoing technical consultation between both countries, as well the Dabaa nuclear plant project, the development of the railway system, and joint cooperation in security and counter-terrorism.
The two presidents also reviewed regional and international issues, most important of which are the latest developments in Libya, Syria and the Palestinian cause.
They agreed on the imperative of sticking to the political solutions to these crises according to international references.
In an address to the inaugural session of the high-level segment of the forum, Sisi called on financing institutions to contribute to the implementation of the Cairo-Cape Town route to increase trade and investment flows between Egypt and Russia, and the linkage project between Lake Victoria and the Mediterranean Sea as one of the COMESA priority projects, for its multiple economic and trade returns.
During a meeting with a number of Chinese investors, the president stressed Cairo's keenness to overcome various obstacles faced by Chinese companies operating in Egypt to enhance economic and trade cooperation and increase China's investments, whether through expansion or entry of new companies to invest in various economic sectors.
Edited translation from Al-Masry Al-Youm