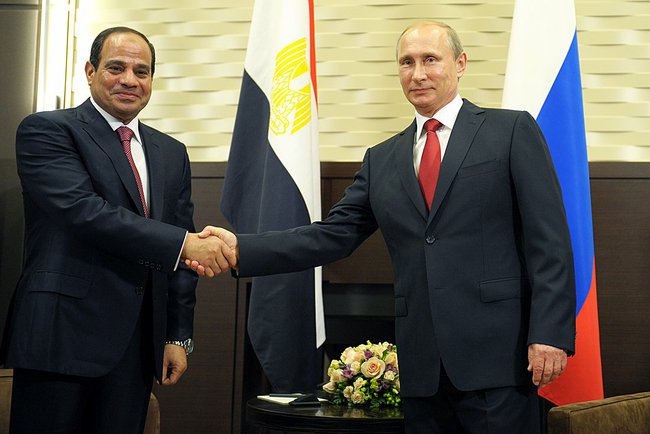 Egypt's President Abdel Fattah al-Sisi received a phone call from Russian President Vladimir Putin, the official spokesperson for Egypt's presidency Bassam Rady said.

The two leaders discussed bilateral relations between the two countries, especially cooperation in economic, industrial and energy fields, and reviewed developments in the Dabaa nuclear power plant, as well as the establishment of the Russian industrial zone in east Port Said.
Rady said that Sisi praised partnership relations with Russia, which culminated in the conclusion of the comprehensive strategic partnership agreement between the two friendly countries, opening new horizons for bilateral cooperation in many fields and joint projects, in addition to those already being implemented.
Putin assured his country remains eager to continue to promoting fruitful and close cooperation between both nations and stressed on the importance of regular consultation with the Sisi on various regional and international issues.
They discussed developments of the most important regional and international issues in the region.
Putin stated he appreciated Sisi's work in the region, which has strengthened political methods for settling crises and consolidated Egypt's role in maintaining regional peace and security.
He stressed Russia's keenness to continue intensive cooperation and coordination between the two countries.