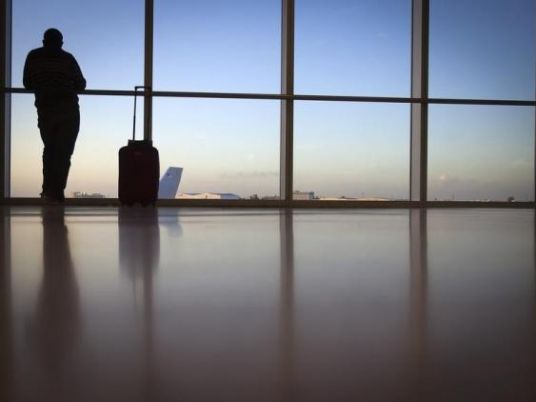 President Abdel Fattah al-Sisi received on Friday morning a phone call from Russian President Vladimir Putin, during which the two officials agreed to fully resume flights between Russia and Egypt.
The call discussed all issues of bilateral relations between the two countries, especially those related to cooperation in the tourism sector.
Sisi and Putin agreed to resume full air traffic between the airports of the two countries, including Hurghada and Sharm el-Sheikh, following successful security reviews at Egyptian airports.
Moscow had suspended flights to and from Egypt after an Airbus-321 belonging to a Russian airline was shot down over the Sinai Peninsula by terrorists at the end of October 2015, killing all 224 people on board.
After that, regular flights were resumed to Cairo's Airport only, while charter flights remained suspended to Sharm el-Sheikh and Hurghada.
Presidential spokesperson Bassam Rady said that Sisi welcomed the resumption of air traffic between the two countries and hoped that the decision would represent further momentum to enhance bilateral relations and tourism between Egypt and Russia.
Putin also expressed his country's keenness to enhance Russia's relations with Egypt, praising the extended partnership between the two countries and the tangible achievements made by Egypt in the fields of economic and social development through major national projects, investment, climate policy, and infrastructure development.
He added that Russia is counting on Egypt's pivotal role in stabilizing the region.
The phone call further addressed the situation in Libya, developments around the Grand Ethiopian Renaissance Dam, and cooperation and investment in the Suez Canal Economic Zone and the Dabaa nuclear plant.
The two officials finally agreed to raise mutual coordination and strengthen bilateral relations at all levels under a comprehensive strategic partnership agreement.