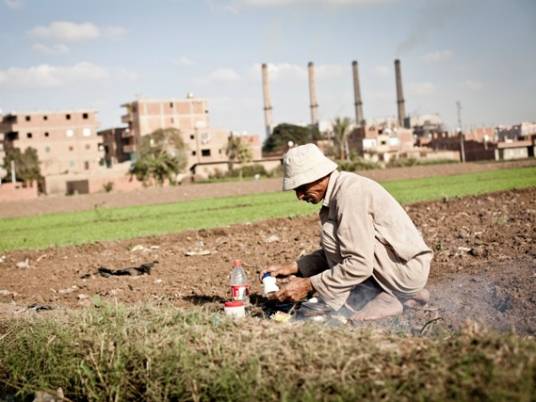 President Abdel Fattah al-Sisi announced Saturday that his government is launching a national project to develop the Egyptian rural countryside, set to conclude within three years.
The president's announcement came on the sidelines of inaugurating the Fayrouz fish farming project in Port Said Governorate.
"The Egyptian people will see the Egyptian countryside differently after three years," he said.
Sisi explained that the project is currently in its early stages, covering up to 1,500 villages, and will be the beginning of work to develop complete centers in the countryside and rural villages.
"We need to mobilize all our energy, not only the civil society and the government, but the people as well, so that these villages emerge in a completely new form," the President said.
"As far as possible and according to the citizens' demands, the axes connecting the streets will be asphalted, in addition to developing sanitation, electricity and other services."
"These projects provide job opportunities for factories to work with the government on this national project, as they work to revitalize the Egyptian economy. For example, money will be injected directly with companies that manufacture electricity cables, for example, in order to develop their business and direct it in the project," Sisi added.
President Sisi pledged that the villages will be developed into something else entirely, and not short of sanitation, drinking water, alongside network of roads that will connect all villages.
He also pledged that all government facilities within villages, such as schools and hospitals, will be run with greater efficiency.
"The government does not sell an illusion to the people. Rather, we try to be honest with ourselves and with the citizens," Sisi assured.