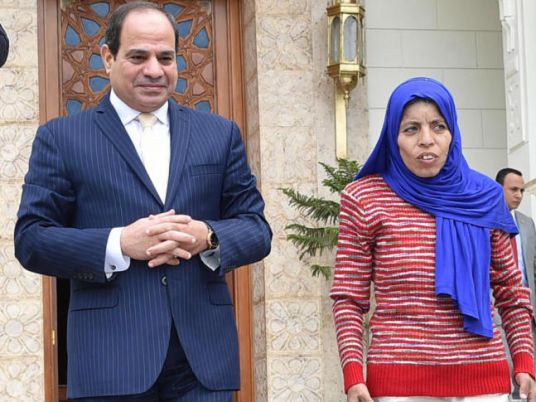 Egypt's presidency has assigned a number of working groups to prepare the announcements of the achievements of President Abdel Fattah al-Sisi since he assumed his post, Al-Masry Al-Youm reports.
Informed sources said they expect the working groups to announce the achievements by the end of December or the beginning of January 2018.
Sisi will present the achievements in the form of what he called a "statement of account" to the public and follow up on their reactions so that he can determine whether or not he will run for a second term in office, he said in a meeting with Arab and foreign journalists on Wednesday.
The statement of account will include his efforts regarding the country's youth since the launch of his presidential platform in 2014 in terms of employing youth in ministries and government agencies, the establishment of the National Academy for Youth, and the organization of monthly and annual youth conferences, including the World Youth Forum.
The sources said that the statement will include 1,000 national projects implemented by Sisi in various fields as well as projects planned in the coming period. It will also include achievements on foreign policy issues such as the Syrian and Palestinian crises.
Edited translation from Al-Masry Al-Youm