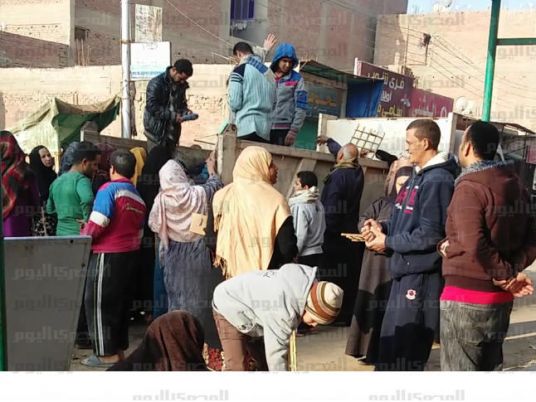 President Abdel Fattah al-Sisi has instructed the necessity to provide citizens with their shares of subsidized bread.
During a meeting on Monday attended by the prime minister and ministers of defense, foreign affairs, interiors, justice, finance, domestic trade and supply and chiefs of intelligence and Administrative Control Authority, Sisi highlighted the importance of preserving the bread subsidy as well as the basic commodities offered to citizens.
Sisi also urged the daily follow-up on measures to control consumer goods markets, in order to provide the necessary amounts of goods and unify demands on importing basic goods to get the best price and highest quality.
Presidential spokesperson Alaa Youssef said the meeting reviewed the measures already in place by the ministries of supply and interior to enhance the bread distribution system.
Supply Minister Ali al-Meselhy said the database of the system is being reviewed to change the paper cards to electronic ones by the end of the month. He added that such measures aim to protect the rights of citizens who deserve the subsidy and to duly reform the subsidized bread system.
The meeting also tackled the measures being carried out to revise the ration cards database, under the supervision of the social justice committee, headed by the prime minister. The second phase of the review is ongoing, which includes ruling out names of individuals who do not deserve the subsidy, Meselhy added.
The crisis in government-subsidized bread resumed across several governorates on Sunday, as hundreds of citizens lined up outside the bakeries. In Daqahliya, citizens waited for hours since the morning to get their share of the subsidized bread.
In Sharqiya, security services arrested a baker for illegally taking advantage of 19 tons of subsidized wheat. They seized 169 sacks of subsidized wheat.
Edited translation from Al-Masry Al-Youm