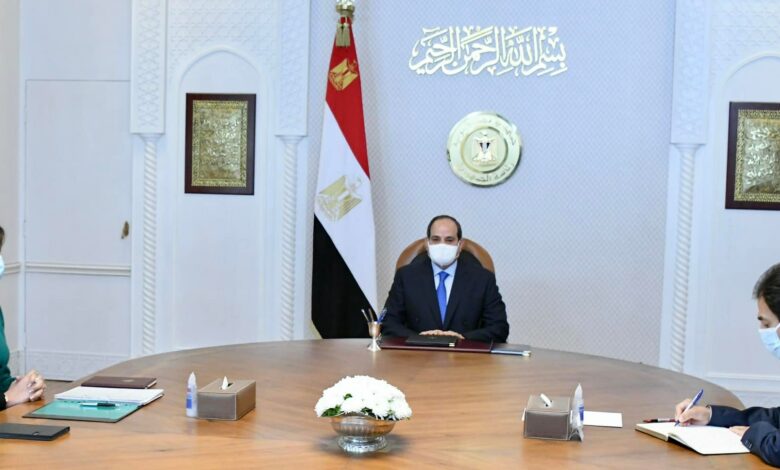 Egyptian President Abdel Fattah al-Sisi  called to  expand interactive educational and educational programs aimed at better connecting Egyptian youth abroad to their homeland so that they don't lose touch of their heritage.
During his meeting with Minister for Immigration and Egyptian Expatriates' Affairs, Nabila Makram, President Sisi was reassured on the safety and conditions of the Egyptian community in Ukraine.
The president was also briefed comprehensive inventory of the number of Egyptians who have moved from dangerous places to borders into the neighboring countries due to humanitarian crises.
Sisi tasked the state and its agencies to ensure the safety and security of Egyptians fleeing Ukraine and to provide them with all support in order until their return to Egypt.
The meeting also involved following up the efforts of the Ministry of Immigration in interacting with Egyptian communities abroad, as Makram presented the final preparations for the "Egypt Can Through Industry" conference.
The conference is scheduled to include many Egyptian scholars and experts abroad, as well as a group of industrialists and specialists in Egypt, and a number of foreign companies.